Sales Have Ended
Ticket sales have ended
We are sorry that you didn't manage to buy tickets in time for this show. For information about last-minute cancellations or our upcoming shows, please email info@comedyballroom.com or visit our Facebook page 'The Comedy Ballroom.'
Sales Have Ended
Ticket sales have ended
We are sorry that you didn't manage to buy tickets in time for this show. For information about last-minute cancellations or our upcoming shows, please email info@comedyballroom.com or visit our Facebook page 'The Comedy Ballroom.'
About this Event
Come and join us at The Comedy Ballroom @ Raecks for a hilarious night of live comedy in English with one of the most talented lineups around. The best new comedy venue in Holland is kicking things off in style with laughter, fun and great food and drink in the centre of Haarlem on March 1st 2019.
See below for the list of performers, please like and share 'The Comedy Ballroom' on Facebook or visit www.comedyballroom.com for more information.
Host and MC -
Ed M-B. The perfect man to spoil any dinner party.
Comedians -
Leon Cruisey. The beigest black man alive.
Emily Higginson. The poster girl for daddy issues. (Also the poster girl for posters).
Niels Andriessen. If 'out of touch' and 'out of luck' had a baby.
Michael Jäger. Honestly, delightfully offensive.
Your MC for the night, Ed M-B has performed at venues in the Netherlands, in Dubai and literally nowhere in between.
Ed's irreverent style of observational comedy reflects his conflicted worldview.
A charming, old-fashioned, British chap in a modern, international lifestyle, he is the kind of man that you would be happy to introduce to your parents, but might have to apologise for later.
Your first act of the night, Leon Cruisey is a lively comedian, originally from the UK. Quite probably the beigest black man alive.
All of his life, people told him that he talks too much so he finally decided to start doing it on stage.
Witty and sharp, Leon reassures that "If the jokes don't get you, then my face is also pretty fun to laugh at..."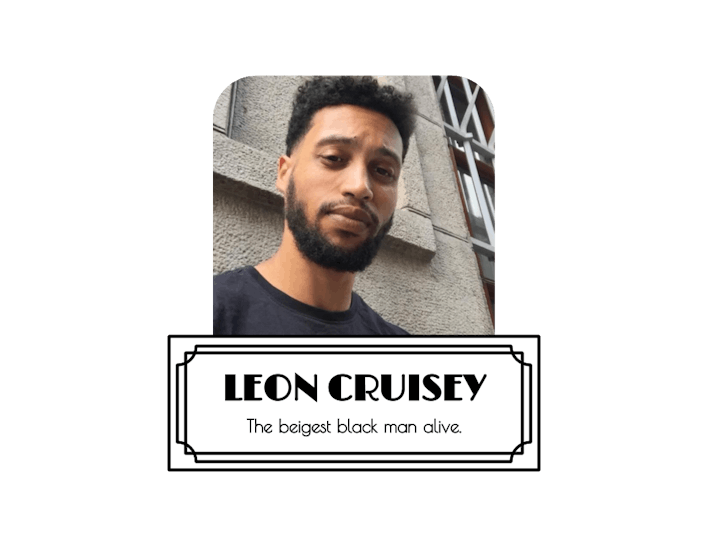 Your second act, one of a growing group of talented young international comediennes hitting the scene in Amsterdam, Emily Higginson is originally from America, but don't hold that against her.
Friends have described Emily as "average" and "kind of funny, I guess".
Emily has described herself as "very tall" and "extremely funny".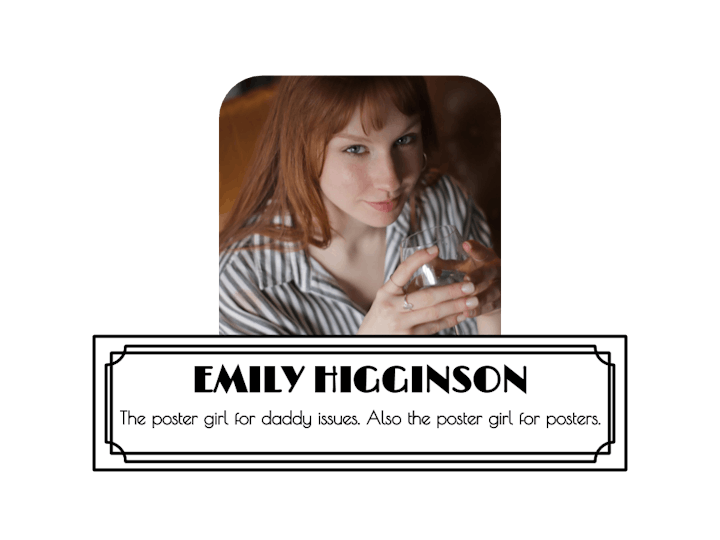 Your third act for our show is Niels Andriessen.
What if 'out of touch' and 'out of luck' had a baby? You'd probably end up with someone like Niels.
Roger Alan Wade once sang "If You're Gonna Be Dumb, You Gotta Be Tough" and that sums up Niels pretty well (except for the tough bit).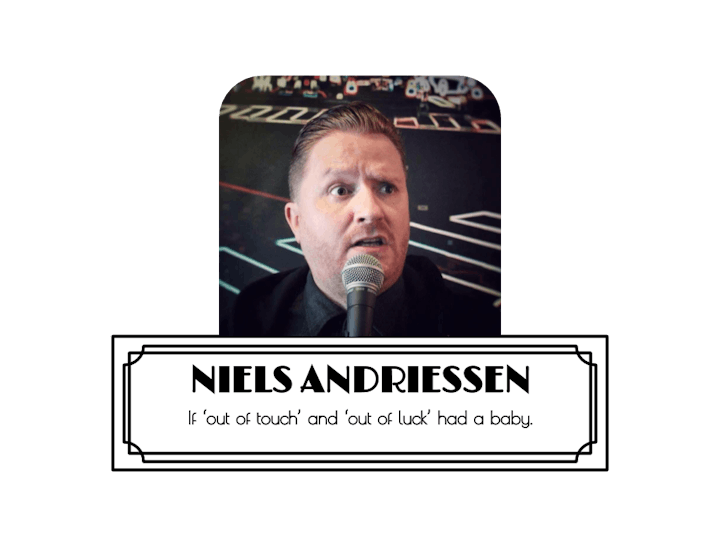 The headline act for our show on March 1st is one of our favourites: The hilarious storyteller, Michael Jäger.
Michael is a German Comedian living in Amsterdam. Being a funny German, he is a walking oxymoron who surprises the audience regularly with his shocking, honest and dry humor.
Michael is one of the most offensive yet most likable people out there. He is a regular at the Comedy Café in Amsterdam and has recently been named one of the rising stars in the European comedy circuit by the Luxembourg Times.