Description
RECRUITMENT MEET-UP: "How to hire in Medellin as a foreign company?"
When entering a new market, the hardest challenge you face is: "How to hire new people?"
What are the local customs? What are the most effective jobboards? Are people using LinkedIn or other social media?
Come join us and learn more about the best practises of other foreign companies during this interactive recruitment meet-up. Cas Nieskens (General Manager Sana Commerce LATAM) will share his recruiting best practises in Medellin for Dutch company Sana Commerce.
During the meet-up we will discuss the effectiveness of different recruitment channels (social media advertisement, jobboards, offline events etc.) and we ask the attendees of the meet-up to share their best practises around these topics.
We are also looking to hire a new Corporate Recruiter ourselves. If you want to learn about working at Sana Commerce, stay for our Q&A session.
Learn about the best practises in Recruitment during our meet-up:
Date: Tuesday, 27 August 2019
Time: 19:00 - 21:00
Location: Ruta N, Medellin
Drinks are included!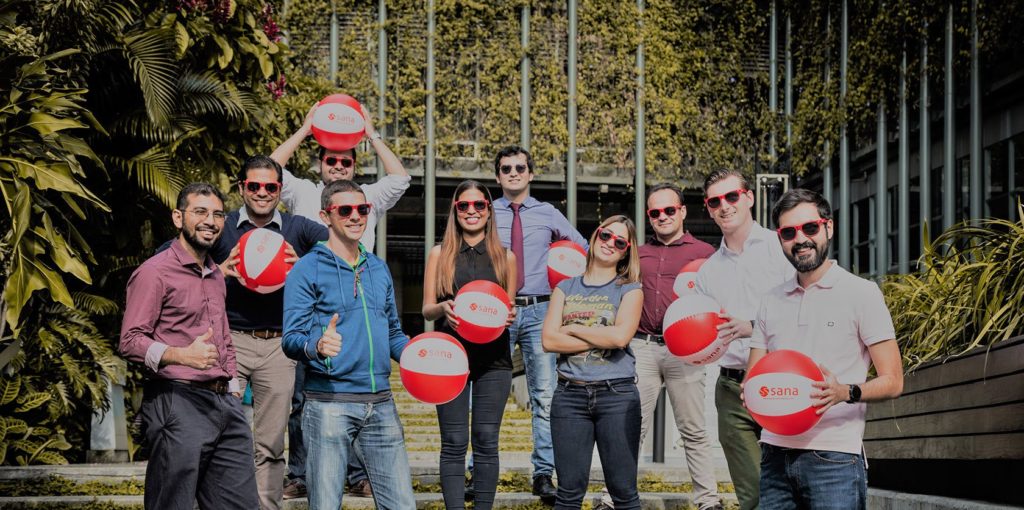 WHAT CAN YOU EXPECT?
19:00 - 19:30 Warm welcome and presentation by Cas Nieskens (General Manager Sana Commerce LATAM)
19:30 - 20:15 Round table: sharing best practises in recruitment
20:15 - 20:30 Q&A 'Working at Sana Commerce'
20:30 - Networking & drinks
FOR WHO IS THIS RECRUITMENT MEET-UP?
You are currently in a HR or recruitment role and interested in learning more about how you can be successful in hiring a team in Medellin.
If you are interested in learning more about Sana Commerce's Recruitment role, you are more than welcome to ask your questions in our Q&A!
It's a great meet-up even if you're not interested in learning more about Sana you'll leave with valuable knowledge.
WHAT WILL I LEARN AT THIS MEET-UP?
Which recruitment channels are most useful.
What Sana's recruitment best practices are.
What the role of Recruiter at Sana Commerce entails.
What it's like to work at Sana Commerce.


INTERESTED TO LEARN ABOUT RECRUITMENT DURING OUR MEET-UP?
Click on the green 'Register now' button to receive a confirmation of your attendance at the meet-up.
----------
Interested, but not able to join due to holiday or other obligations? No problem!
Send an e-mail to Tessa Knijnenburg (Corporate Recruiter) via t.knijnenburg@sana-commerce.com and:

* We can send you the presentation.
* We can have the 'Working at Sana Commerce' Q&A over the phone.
* We can schedule a coffee date with Cas in person.
Or read more about our role as Corporate Recruiter for our Medellin office here!