Data Vault Modeling Certification Course CDVDM 2018 Nov. - Amsterdam
Evenementdetails
Locatie
Planetarium Amsterdam
11 Kromwijkdreef
1108 JA Amsterdam-Zuidoost
Netherlands
Beschrijving van het evenement
Beschrijving
Join us at the CDVDM course in Amsterdam!


What This Course Delivers
This course is delivered using a hybrid technique including three (3) days in the classroom working including lectures and interactive group lab work. Plus two (2) weeks of online on-demand video lectures and labs delivered on DataVaultAcademy.com. All course materials, labs, exercises, and online lessons are included in the course registration.
Click Register Now above to secure your seat. For other payment options, contact us. Upon registration you will receive a confirmation email.
Then 2 weeks before the first day of class, you will receive an email with your login credentials for the online on-demand lessons. These lessons will be available 24 hours a day for 2 weeks. There are over 60 video based lectures and a detailed lab to get you introduced and to help you prepare for the course.
The 3 day certification classroom portion starts off with a Data Vault Review, which refreshes the basic concepts behind the Data Vault. Students are expected to interact with the instructor during this review. The review is followed by a Case-Study workshop where students will be divided up in teams. Each team will be responsible for building a different piece of the Data Vault Model - answering business questions, identifying assumptions, and drawing a Data Vault Model. This is the bulk of this class consisting of a total of 8 hours of learning time. At the end of which, the students will either hand-in their work or be asked to present to the rest of the class on their findings. The class then completes with a small prep-time for testing, and the administration of the Data Vault certification test.

Targetted Audience
Data Modeler, Data Architect, Business Analyst, B.I. Analyst, ETL Designer, Systems Architect, Business Sponsor, IT Executives, Project Managers, B.I. Architects, Report designers, Database Architects.
Upon arrival at the class, Students are to have a *working knowledge* of Data Vault practices, principles, and standards.

Course Duration
This course is 3 days in length with the certification exam on the 3rd day * PLUS * 2 weeks of online on-demand lessons.

Class Delivery
Classroom Lecture, Presentations, Discussions, Exercises, Labs and online Lessons.

Upon arrival at the class, Students are to have a *working knowledge* of Data Vault practices, principles, and standards.
Lab Work
We provide case-studies for the teams to utilize in the hands-on lab work.
See the complete course description here.
Certification:
The test is written in English, we do not grade on grammar or spelling constructs – only on ideas and concepts. Two and a half hours are allowed for this test.
Turnaround time: expect the results of the certification test to be available 3 to 4 weeks after the class has been taken. We will notify each individual by e-mail, therefore the student must provide a working e-mail address upon registration for this course.


The instructors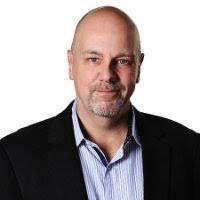 Hans Patrik Hultgren - Hans is president at Genesee Academy and a Principal at Top Of Minds AB. Data Warehousing, Business Intelligence and Big Data educator, author, speaker, and advisor. Currently working on Business Intelligence and Enterprise Data Warehousing (EDW) with a focus on Ensemble Modeling and Data Vault. Primarily in Stockholm, Amsterdam, Denver, Sydney and NYC.
Published data modeling book "Modeling the Agile Data Warehouse with Data Vault" which is available on Amazon websites in both print and Kindle e-reader versions.
Specialties: Information Management and Modeling, Ensemble Modeling, Data Vault Modeling, Big Data Modeling, Agile Data Warehousing, Education, e-Learning, Entrepreneurship and Business Development.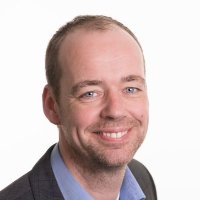 Antoine Stelma - Antoine has been a lead data architect for over 15 years, with extensive experience in designing and implementing agile data architectures for numerous organizations in all business domains. Besides a lead data architect, he has been involved in developing and running courses on various themes for his customers, ranging from training on agile data architectures for data warehousing, big data and data lakes architectures to agile data modeling with data vault and ensemble modeling.
Antoine is a Certified Adjunct Instructor for both the Genesee Academy Data Vault Day and the Genesee Academy CDVDM certification course and he has been actively involved in organizing and running the CDVDM courses since 2009 together with Genesee Academy.
Being an recognized expert in Data Virtualization and specifically trained in Cisco's data virtualization suite CIS, Antoine is currently leading various Data Virtualization implementations with focus on building solutions that comprise data ranging from big data & data lakes to streaming data, cloud and data warehouses that need to accessed via Data Virtualization for analytical processing . His role is focussed on designing the data layer architecture, leading the data modeling and data integration process as part of the data virtualization solution and overall ensuring the team of data engineers, data modelers and CIS-developers are able to deliver results for our customers.
Expertise: Data Vault, SuperNova, Data Virtualization, Cisco Information Server (EMEAR partner/reseller), Teaching, Coaching, Data Modeling, Data Warehousing, ETL, Star Modeling, Architecture, Big Data, Data Virtualization, Big Data and Information Architecture.
Datum en tijd
Locatie
Planetarium Amsterdam
11 Kromwijkdreef
1108 JA Amsterdam-Zuidoost
Netherlands