RESET! Energize Yourself Masterclass ARUBA

Wednesday, March 13, 2019 at 8:00 AM

-

Thursday, March 14, 2019 at 11:30 AM (AST)
Event Details
WHAT WILL YOU LEARN?
During these masterclass modules you will learn how you can Reset and Energize Yourself at work and at home every day. How to choose for change and be a role model for your surroundings. By simple tips and tricks, which you can start with right away, your life will become so much easier and pleasant. A great investment for the rest of your life! Please read details of all masterclassmodules below.
Intended for: These masterclass modules are suitable for you whatever level you hold within an organization.  Coach Yourself to Success!
Masterclass language: ENGLISH
Duration: Three dayparts
Location: Aruba (exact location will be announced)
THREE MODULES
Module 1 - Communication:
Topics include: digital transformation, internal communication, external communication, meaningfull social media use and cyber security. 
Would you like to decrease the amount of e-mails and the amount of meetings? Forty-seven thousand hours: that much time do you could potentially waste on email over the course of your working life. This is equivalent to spending five years on e-mail. And when was the last time a meeting you attended broke up really early? Would you like to know the newest developments relating Social Media and would you like to know why Social Media aren't social at all? It's an awesome experience that will ensure that you'll be able to appropriately use social media and that your current time investments pay off more. Also it's nowadays necessary to understand the dangers of the digital highway (Internet) and how you can defend yourselves from it. Before you know it, all your files are encrypted and there are asking you for ransom if you want your files back.
Module 2 - Collaboration:
Topics include: working together, collaboration between each other in 2019, recognizing stress levels, happiness at home & work. 
No one can exactly predict how we will work in 20 years, or how we will live, for that matter. But one thing is sure: our world is changing faster than what we can keep up with. Where are your opportunities? And where are the opportunities for your line of work? It's time to reset the workplace and have attention for those things that are requiring attention. It's about how passion can increase the amount of fun while we're working. It's about making it comfortable for you and for the people you're working together with.
Module 3- Wellbeing:

Influence of lifestyle on sleep, healthy sleep = healthy weight, sleep hygiene tips, how to prevent jet lag and stressmanagement and relaxation techniques. 
You become aware of the effects of their lifestyle versus the quality of sleep. The masterclass is interactive and stimulates awareness. After module 3 you will experience you can influence your own sleep quality and feel more in control. A better sleep results in more energy, an optimistic view of life, less mistakes and more productivity. Module 3 will provide extra attention to stress management and preventing jet lag and you will receive the most important keys to a good night's rest.
DATES AND INFORMATION
In 2019 we organize the modules for two different groups in Oranjestad, Aruba. Please choose your group and book your seat. In case you have interest to participate with friends or colleagues let us know and get in contact with us. 
What's included in the price: healthy food and drinks during the module(s), a great location next to the beautiful Aruba Surfside beach, two trainers (Annemieke & Erik Jan) during both days and you will receive a signed certificate by the trainers.
What's not included: your travel and accomodation. Because many participants have different wishes we have decided long time ago that all participants organize their own travel and accomodation. TIP: In Aruba there are lot of AirBNB possibilities!
After you have booked a refund is not possible. It's possible to give the ticket to somebody else. In that case you have to sent an e-mail to masterclass@koedijk.com with the request to change the name of the participant of the ticket.
Group 1 (March 13 & 14):
13 March: 8.00AM - 12.30PM Reset! Module 1

13 March: 1.30PM - 5.30 PM   Reset! Module 2

14 March: 8.00AM - 11.30 AM Reset! Module 3
Group 2 : no tickets not available anymore
Save This Event
When & Where

Aruba


Aruba

Wednesday, March 13, 2019 at 8:00 AM

-

Thursday, March 14, 2019 at 11:30 AM (AST)
Add to my calendar
Organizer
ABOUT ERIK JAN
In 2017 Erik Jan he introduced his bestselling book RESET! in the Netherlands, Aruba, Bonaire and Curacao. Erik Jan got his first job in 1992, where he earned the nickname "Mr. Internet". He was one of the youngest country managers at Nokia Enterprise Solutions. Later he became responsible for NOKIA EMEA partner marketing. He shattered one record after the other during his career at Nokia.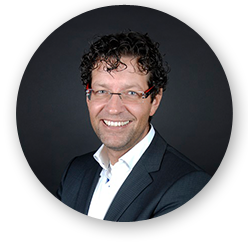 Before he was the general manager for Benelux at SurfControl, securing children and employees from the dangers and darker sides of the internet. Erik Jan knows how to gain the trust of people and puts organizations and people into motion. This year will be his tenth year as self-employed entrepreneur, during which he was always involved in meaningful and distinctive projects. He took on his role of management and organization advisor and keynote speaker. It's his passion to unite people, knowledge and technique.
Erik Jan often works together with his business partner Annemieke Deiman. Annemieke's mission is to improve the quality of life of as many people as possible. She shares her holistic knowledge about optimal health in an enthusiastic and understandable way creating a strong ripple effect. 'You first have to know how to take good care of yourself, before you can take good care of others' is a phrase you will definitely hear in one of her workshops or individual coaching sessions.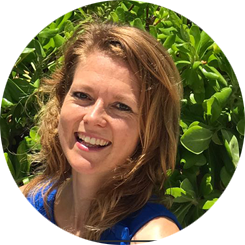 Annemieke has a master in Science (Psychology) and studied Orthomolecur Nutrition and Behavioural Sleep Medicine. She is the founder of Sleep Wellness Curacao and co-founder of YADE Corporate Health Solutions.