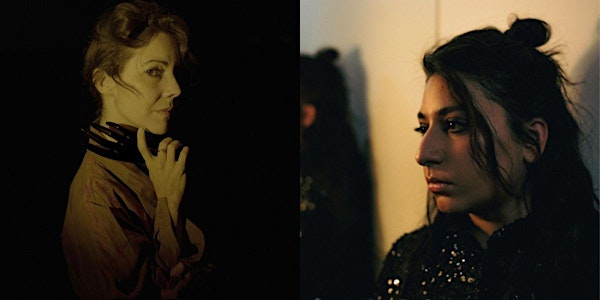 Rewire x Korzo #20: Arooj Aftab, Lucrecia Dalt
Please enable pop-ups while buying tickets via Eventbrite. Using Chrome or Firefox is recommended.
When and where
Location
Korzo Prinsestraat 42 2513 CE Den Haag Netherlands
About this event
Arooj Aftab and Lucrecia Dalt to play 20th edition of Rewire x Korzo
The Rewire x Korzo concert series, a collaboration launched in 2016 between Rewire festival and Korzo, will reach its 20th edition on Friday 25 November. For this special occasion, two celebrated artists will take the stage: New York-based Pakistani vocalist and composer Arooj Aftab and Berlin-based Colombian artist Lucrecia Dalt.
Arooj Aftab will perform her liminal sound that floats between classical minimalism and new age, Sufi devotional poetry and electronic trance, jazz structures and states of pure being. On Vulture Prince, Aftab's latest acclaimed album for which she was awarded with the Grammy Award for Best New Artist, the composer's remarkable voice transports listeners to worlds once known. Lucrecia Dalt is presenting a new duo show centered around her upcoming album ¡Ay!, which will arrive in October via RVNG Intl. On this record Dalt channels innate sensory echoes of growing up in Colombia, where traditional instrumentation encounters adventurous impulse and sci-fi meditations atemporality in an exclamation of liminal delight.
Friday 25 November, 2022
Rewire x Korzo #20: Arooj Aftab, Lucrecia Dalt
Korzo theatre, Prinsestraat 42, The Hague