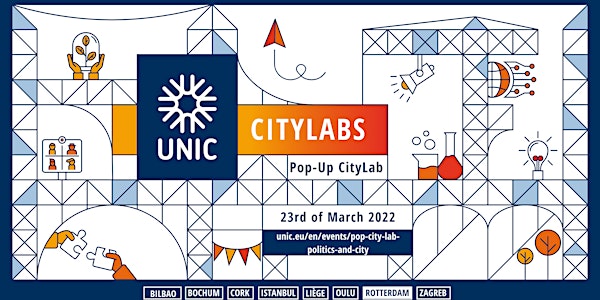 Rotterdam Pop up city Lab
Identifying the reasons why young people do not feel stimulated to vote during the municipal elections.
When and where
Location
Nassaukade 31 31 Nassaukade 3071 JL Rotterdam Netherlands
About this event
Essential to a democratic country is the right to elected and to vote. In the Netherlands we have several rounds of elections, the national elections and the municipal elections being the most important. According to the Dutch bureau of statistics (CBS), in 2019 just 40% of the youth between 15 t0 18 is interested in politics. And while this number goes up once these youths are allowed to vote (44% in age groups 18-25) it is still a very low number compared to the population between 55 and 65 years (https://www.cbs.nl/nl-nl/nieuws/2019/13/4-op-de-10-jongeren-geinteresseerd-in-politiek).
On March 16th all Dutch residents who are entitled to vote can exercise their right to vote for their local representatives. From prior experiences and the data collected by the CBS, we can be sure of a few things, (1) the response rates of municipal elections are lower than those for government elections, (2) the numbers are even lower among young people in the age group 18-25. Why are they not engaged? And why are they not visiting the voting booths to exercise their voting right so many have fought for? What is keeping them from participating in the elections? Is there a trust issue, a representation issue?
During our pop-up city lab, we want to have a dialogue regarding this topic and identify issues preventing this target audience from exercising their right to vote.