Description
---
MONTHLY BUSINESS INSPIRATION FOR SCIENTISTS AND SCIENCE ENTHUSIASTS
---
Every second Thursday of the month, Science meets Business (SmB) organises the SmB cafe. Three speakers that are highly involved with both science and business speak for an enthousiastic audience.
---
AUDIENCE
---
- Researchers
- Science enthousiasts
- Local (and not so local) entrepreneurs
- Students of all levels that are passionate about both science and business
---
LINE-UP
---
Check the up to date line-up on: https://www.sciencemeetsbusiness.nl/SmBEvents/2020-04
---
PROGRAMME*
---
17:30 Walk-in
18:00 First speakers
19:00 Food break
19:45 Final speaker and panel
20:45 Networking Drinks
21:30 End
*The schedule might be subject to change
---
PREVIEW
---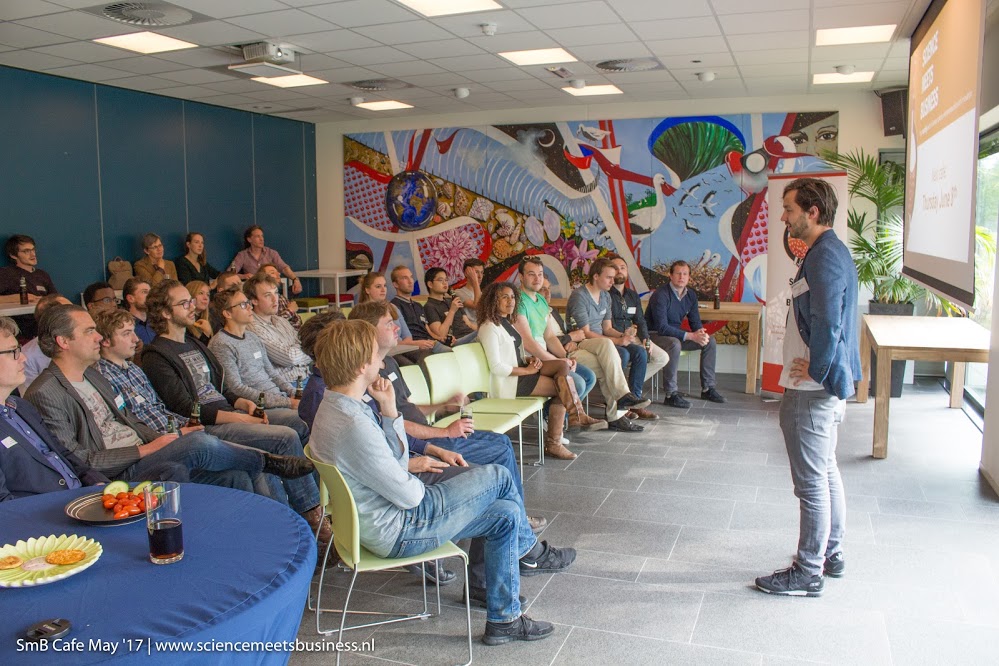 Organiser of Science meets Business IP Special | April 2020
The city of Leiden has a large amount of knowledge, clever people and amazing businesses. Science meets Business was founded with the idea in mind that these clever people and amazing businesses needed a place to meet, share their ideas and turn scientific advancements and knowledge into practical applications.
The SmB Cafe is the first way of doing this. A meetup between great and inspiring minds that anyone who wishes so can join up with during this monthly event.
Since then, with the Science meets Business Plan Copetition (SmBPC), high involvement in the Gulliver events and Science dates Business (science based business matchmaking) SmB aims to help people start and grow their own science enterprises.
For more info about future and passed events: https://www.sciencemeetsbusiness.nl/