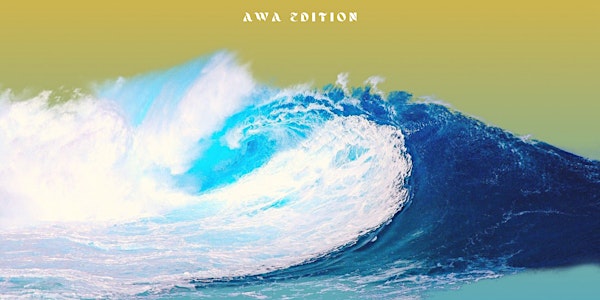 SKUP'I DIOS: Group Meditation - AWA EDITION
Group Meditation centered on the theme of water and how we can become more like AWA (read: fluid) in our meditative practice
When and where
Location
The White Door Yoga 39-H Visseringstraat 1051 KH Amsterdam Netherlands
About this event
A group meditation session centered on the theme of water. AWA is a Papiamento word for water. And in this setting we'll ask ourselves 'how can we be more like AWA (read: fluid) with our meditative practice?' Our physical form consists of 70-75% of water. So, it makes sense that water is really important to our well-being. And as our stream of thoughts flows through our mind, we can easily find ourselves drowning in them. Resulting in mental heavy currents instead of the stillness of a calm sea during and after meditating.
In this workshop we believe in personal truths and sharing our perspective and experiences can enrich and (re)create new forms of thought. So, we are going to do a little more than just meditate. We are going to first explore the power of water through a simple water intention setting practice. A fun energy exchange exercise and group discussion. Followed by a short break with some lovely (vegan) finger foods guaranteed to whet your appetite. Afterwards we'll do a simple stretching routine to allow the release of any blockages in the physical and energy body leading up to our group meditation to the beautiful sounds of water streaming. As we collectively exchange and magnify our energies through togetherness in stillness.
This is the first of many events to come and we do it With Love, For you; Wilofu.
***NO REFUNDS***