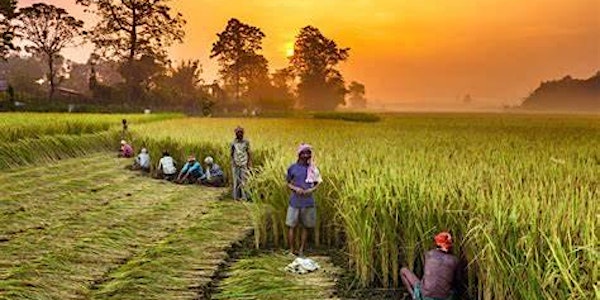 Smart Agriculture for India for Small & Marginal farmers
Location
Hotel Van der Valk
A4 3
2132MA Hoofddorp
Netherlands
Experts from India and the Netherlands discuss how small and marginal Indian farmers can grow with smart technical solutions.
About this event
The Agriculture Census for 2015-16 placed the total "Operational Holdings" in India at 146.45 million. Most land holdings in India, 86% are small (1-2 hectors) and marginal (less than 1 hectare). Ironically in many cases their households' incomes are already below what they spend on consumption expenditure. Therefore, before offering any possible solution it is important to look at these farmers as the central point. Additionally, we must see the complete picture from Seed, Soil, Weather, Technology, Smart tools, Finance and Market etc.
Globally, several smart tools (digital technologies) have been making their ways for productive and profitable agriculture. India has one of the highest penetrations of smart phone and internet, making it suitable to explore this opportunity. Thus, this timely seminar (hybrid event) on Smart Agriculture for India will try to find out "how smart technologies can transform the Indian agriculture sector, especially for the marginal and small farmers?" Some of the potential Smart technologies on the horizon are Agricultural drones, Satellite photography and sensors, IoT based sensor networks, weather forecasting, AI-Artificial intelligence, Livestock Genetics, Blockchain, Financial Inclusion, etc. With suitable implementation strategy, it is anticipated that Smart Agriculture has potential to improve the farmers income, reduce losses, and create financial inclusion.
The Program is attached.