Location
Studio-Theater De VLUGT
Burgemeester de Vlugtlaan 125
1063 BJ Amsterdam
Netherlands
Refund policy
Contact the organizer to request a refund.
Eventbrite's fee is nonrefundable.
SMRK is the performative result of Mina Tomic's Moving Forward trajectory at ICK Artist Space, to be seen 12, 13 & 14 May in De Vlugt.
About this event
Dutch below
SMRK is in motion between an ascetic composition and a ruin, a synthesised relation between lamentation and distortion. The lament has an ascetic structure that can re-enact the ruin and the climax with the same integrity, under its own spatial, physical and emotional conditions.
A good lament is expected to hold consistency in its performative execution, and a bad lament is lost or diluted by becoming overly emotional and losing control. SMRK is the breaking down of a lament, mixing its pure effect and limits of control. The ascetic is explored as the reduction to banal, generic forms that directly produce the calm effects of provoking power. To produce a lament without a cause, an abstinence that can last, united victim and witness, idiot and mourner.
Mina Tomic studied choreography at SNDO - School for New Dance Development, in Amsterdam. Her practice is intuitive, working with movement, sound/noise, and architecture to test the monumental, the obsessed and ruptured. She strives to create encounters and events that go against the body of expectation.
MOVING FORWARD
The Moving Forward residency offers a twelve-week trajectory for a newly graduated artist, creating a bridge into the professional scene. The residency takes place at ICK-Artist Space as well as at Dansateliers in Rotterdam and Korzo, The Hague. This enables the artist to discover and engage with different houses, cities and networks in order to enlarge future development possibilities. At the end, the work is presented and shared with the audience.
SMRK is the outcome of the residency at ICK where the main work has been to initiate a dialogue with a hybrid of artists to put unresolved ideas to action. It has been developed in different stages together with Oskar Petzet, Omid Tabari, Johhan Rosenberg, Artjom Astrov, Kobi Swissa, and will continue to shift. Another version of the work will be shown in Zagreb in Galerija Močvara in July 2022.
NOTE: PLEASE GATHER OUTSIDE AT THE 'X' (SEE MAP BELOW) TO START THE PERFORMANCE OF SMRK.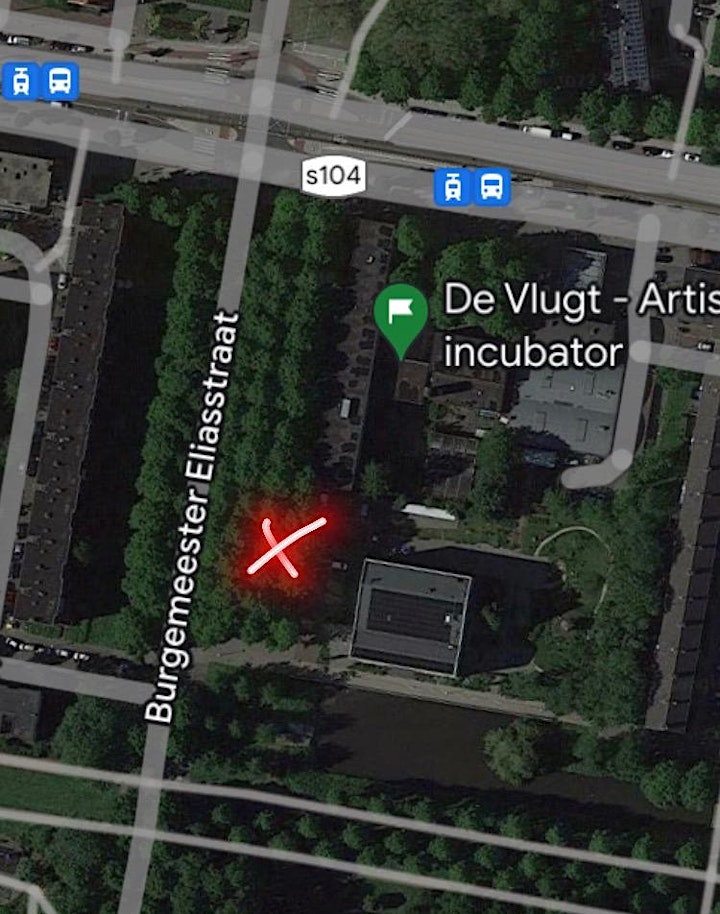 SMRK is een voorstelling van Mina Tomic, gemaakt tijdens het Moving Forward traject 2022, onder begeleiding van ICK Artist Space.
SMRK is een beweging tussen een ascetische compositie en een ruïne, een gesynthetiseerde relatie tussen een treurzang en vervorming. Een klaagzang heeft een ascetische structuur, waarin de ruïne en de climax met eenzelfde integriteit herhaald worden, onder specifieke ruimtelijke, fysieke en emotionele voorwaarden.
Een goede klaagzang is constant in haar performatieve uitvoering, en een slechte klaagzang is vervlogen of verwaterd wanneer het te emotioneel wordt en uit controle raakt. SMRK is een afbreking van een treurzang, een mix van haar pure effect en uitersten in controle. Het ascetische wordt onderzocht als een reductie naar banale, generieke vormen die direct krachtige maar kalmerende effecten veroorzaken. Om een treurzang te produceren zonder oorzaak, een abstinentie die kan voortduren, verenigd slachtoffer en getuige, idioot en rouwklager.
Mina Tomic is uitgenodigd voor de Moving Forward residentie bij ICK om haar werk door te ontwikkelen na haar studie aan de SNDO - School voor Nieuwe Dans Ontwikkeling in Amsterdam. Haar praktijk is fysiek en visceraal, waarin ze haar training in dans, kunst, en architectuur verbindt om het monumentale, het obsessieve, en de ruptuur te onderzoeken. Ze streeft om evenementen en ontmoetingen te creëeren die tegen het lichaam van verwachting in gaan.
MOVING FORWARD
Het Moving Forward traject bestaat uit een residentie van twaalf weken voor een recent afgestudeerde kunstenaar, een brug bouwend naar de professionele praktijk. De residentie vindt plaats bij ICK Artist Space (Amsterdam), Dansateliers (Rotterdam) en Korzo (Den Haag). Hierdoor kan de kunstenaar verschillende danshuizen, steden en netwerken ontdekken en leren kennen, om toekomstkansen en ontwikkelingsmogelijkheden te vergroten. Aan het eind wordt het werk gepresenteerd en gedeeld met het publiek.
SMRK is de uitkomst van het Moving Forward traject bij ICK, waar de focus lag op het creëeren van een dialoog met een diverse groep kunstenaars, om onoplosbare ideeën om te zetten in actie. Mina is de samenwerking aangegaan met Oskar Petzet, Omid Tabari, Artjom Astrov, Kobi Swissa - een groep kunstenaars die in de verdere ontwikkeling van SMRK nog uitgebreid gaat worden. Een verdere ontwikkeling van het werk zal getoond worden in Galerija Močvara in Zagreb in juli 2022.
NB: WE VERZAMELEN BUITEN BIJ DE 'X' (OP DE KAART BOVEN) VOOR AANVANG VAN SMRK.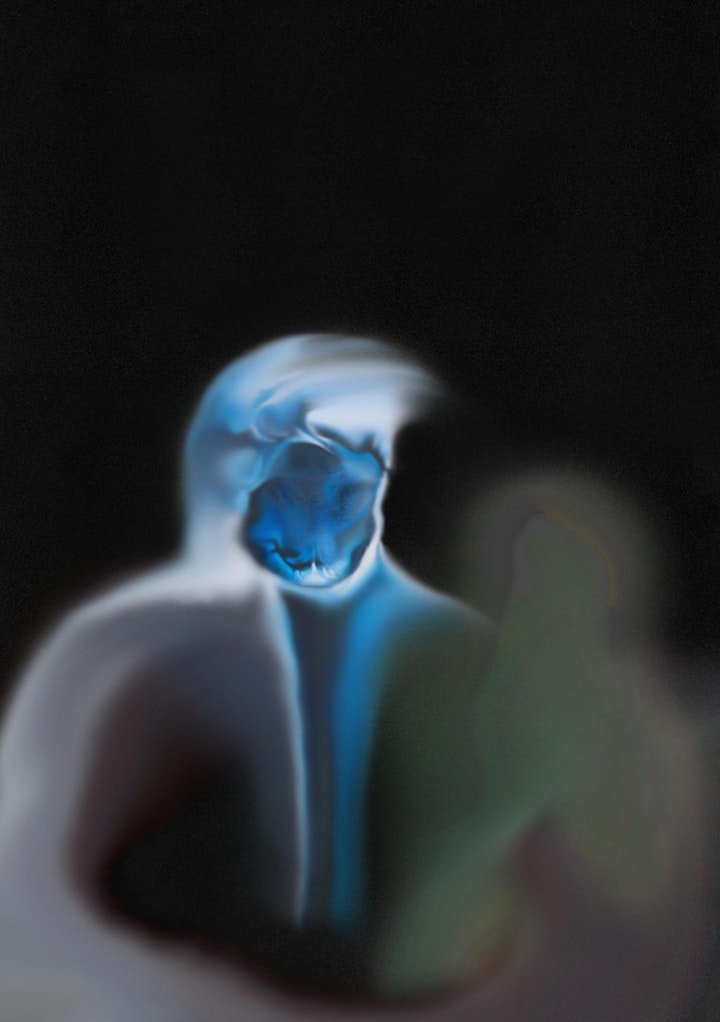 Artwork by Sam Lubicz
---
SMRK
Concept & Music: Mina Tomic
Choreography & Performance: Mina Tomic, Kobi Swissa, Oskar Petzet, Peter Scherrebeck Hansen
Artistic advice: Nikola Knezevic, Bruno Listopad
Coaching: Suzy Blok
Production: ICK Dans Amsterdam
In collaboration with Dansateliers Rotterdam, Korzo
Created in Moving Forward residency program at ICK-Artist Space