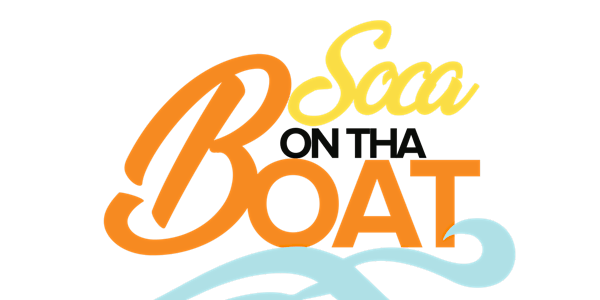 SOCA on tha BOAT
Hop on & Jam to Caribbean Soca Vibez with Makkie, D-ONE, D'Soca Lyon, Richy Stylez, DeeJ Fiber and Rachaila @ SOCA on tha BOAT
When and where
Location
Soca on tha Boat De Ruijterkade 14 1011AA Amsterdam Netherlands
About this event
Schedule Description
18:15-18:45 Boarding Time
18:45 Boat Departure (Latest departure time!!!!)
19:00-19:45 Rachaila
19:45-20:30 Natty Jay
20:30-21:00 Makkie & Jason Imanuel
21:00-22:00 Deej Fiber
22:00 – 23:00 D-One
23:00 – 00:00 D'Soca Lyon
00:00 Boat Arrival/Return
Directions
At the back of the Amsterdam Central Station.
The link to the maps location:
https://goo.gl/maps/BgCVwgWee4AGwnvv9
Parking
Reserve your parking space via the website below Parking Centrum Oosterdok.
This is the cheapest way to park. Reservations, however, are quite difficult. If you would like to reserve a parking space, please use the link below asap. You can park here from 5 euros per day.
https://parkingcentrumoosterdok.nl/reserveren/
1) Click on book a parking space
2) Click on order
3) Enter your license plate and email details
4) Select your bank and check the terms and conditions, then click continue to pay
5) After paying you will receive an email with your parking ticket valid on the day until 00:00 cost of the ticket are between 5 and 10 euro's.
The event ends at 00:00, after the event you pay 1 euro per 15 minutes so you will lose a maximum of 2 to 3 euros extra if you stay longer after the event so it is not that expensive.
Parking lot address(for your navigation): De Ruyterkade 154. (oosterdokstraat is temporarily not possible)
Public Transport
It's 1-to-2-minute walk from Amsterdam Central Station. You follow the signs Westside(Westzijde) and walk via the walking route to the back of the central station. If you're at the back of the station it's about in the middle of the station near the boats to the left of the pound that sails to Amsterdam North. You can use the google maps link to make the walking route via google maps.
Corona policy
Before the event you can have yourself tested for free, you can do this via testvoortoegang.nl
1) Click on Make an appointment
2) Select event or festival
3) Do you have complaints, select yes or no and press further
4) Enter a date that you want to make an appointment, do this 1 day in advance or the same day at least 3 hours in advance (test is valid for 48 hours). After selecting the date, select a time that suits you. The application will then find a suitable location for you where you can test. Just make sure you don't miss the boat and don't do this at the last minute!!
5) Select your date and location where you would like to test, at each location you can also select the time that suits you to test, here too you must be present at least 30 minutes in advance.
6) Press next and you can now enter your details to confirm the date and time.
7) Then after the test you can pick up your QR code via the corona check app which will be scanned at the entrance. More information about the corona policy please see the government website rijksoverheid.
Rijksoverheid Corona testen voor toegang
https://www.rijksoverheid.nl/onderwerpen/coronavirus-covid-19/cultuur-uitgaan-en-sport/coronatoegangsbewijs
Through this link you can download the corona check app if you don't have it yet, download with the link below.
You can get your QR Code of testing for access with your DigiD in this app.
https://play.google.com/store/apps/details?id=nl.rijksoverheid.ctr.holder&hl=nl&gl=US
Please share this event with your friends using the sharing buttons below.
you can follow our facebook page at www.facebook.com/feteventz