Sophie Scholl: The Final Days (2005)
About this event
Following up some of the discussion themes from the last movie we had in march before the lockdown (Leviathan, 2014), we keep approaching the idea of justice and moral aspects of (abusive) power and ways to face the oppression.
This movie is based on the true story of the White Rose non-violent resistance group, who opposed the Nazi regime. An example of how our ideals, beliefs and worldviews shape our actions in difficult times. This story raises questions over the meaning of Hope, morality and justice, human dignity, courage and responsibility - and the paradox that Sophie loved life so much that she even could die for it.
What does it mean to live in a free society?
Due to corona rules, we have a limited number of places available (max.10 people in the room), so we set up this tickets, to control the number of attendants. Tickets are free, but please, if you have a ticket this means that you are 100% coming. If for any important reason you cannot come anymore, please cancel your ticket as soon as possible, so another person can use it.
See you soon.
Monday 14h September 2020, 19.30h
Kraneweg 33 (SKLO building, room 13 - first floor)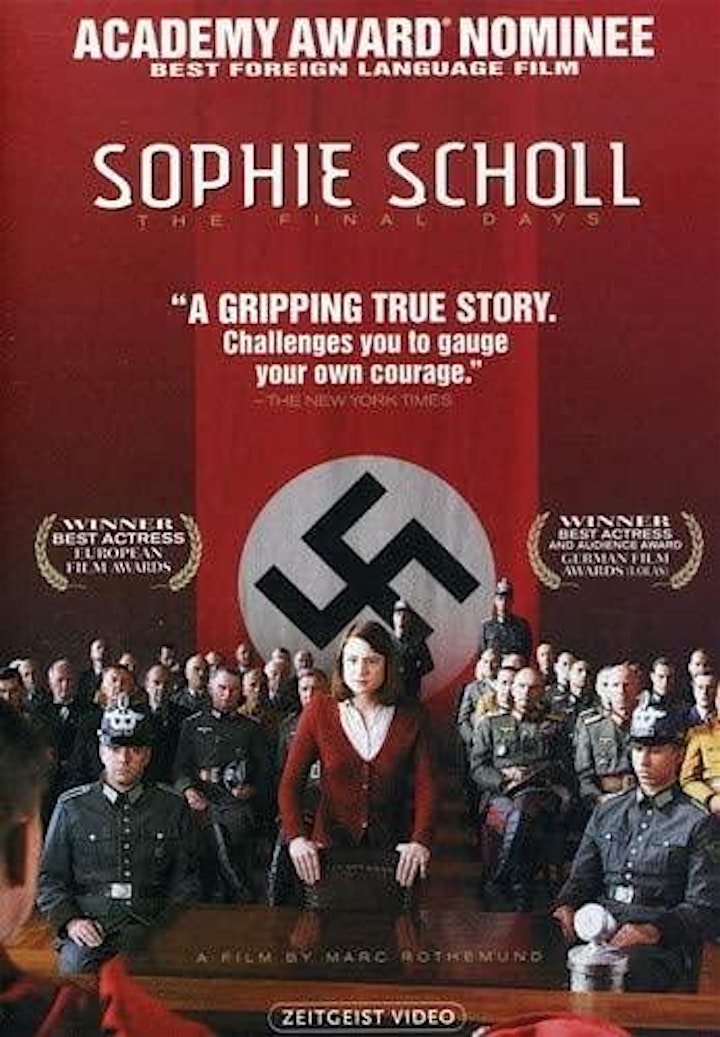 Organiser of Sophie Scholl: The Final Days (2005)