Event Information
Refund Policy
Contact the organiser to request a refund.
Eventbrite's fee is nonrefundable.
About this Event
een cultuur van vertrouwen creëren
Het belang van vertrouwen is duidelijk - het is de elementaire kracht die mensen, gemeenschappen en organisaties in staat stelt om te floreren. Met de recente ontwikkelingen in onze maatschappij, is duidelijker dan ooit zichtbaar dat vertrouwen de basis vormt voor het bevorderen en verdiepen van samenwerking. Een basis van vertrouwen, stimuleert betrokkenheid en ondersteunt niet alleen individuen, maar ook organisaties in het realiseren van de veranderingen die steeds weer nodig zijn. Een cultuur van vertrouwen maakt dat mensen een stap naar voren doen, zich laten zien en de samenwerking met elkaar aangaan.
Leiderschap: de kracht van het leren
Leiderschap: in de voorhoede van het leren
Soul-driven leadership is een bewezen effectief leiderschapsprogramma dat geschikt is voor iedereen die wil bijdragen aan een cultuur van vertrouwen, openheid en eenheid op het werk en/of in een community. Het is ontstaan door lering te trekken uit 20 jaar werken aan de transformatie van zeer uiteenlopende organisaties,
Je leert hoe je kunt bijdragen aan een omgeving waarin vertrouwen in elkaar de status quo is. Je krijgt zicht op wat er nodig is om capaciteit te creëren en een lerende organisatie te worden of verder te ontwikkelen. Na deelname aan de cursus ben je in staat om gemeenschappen te creëren waarin ruimte is voor het menselijke vermogen om lief te hebben, te leren en samen te werken.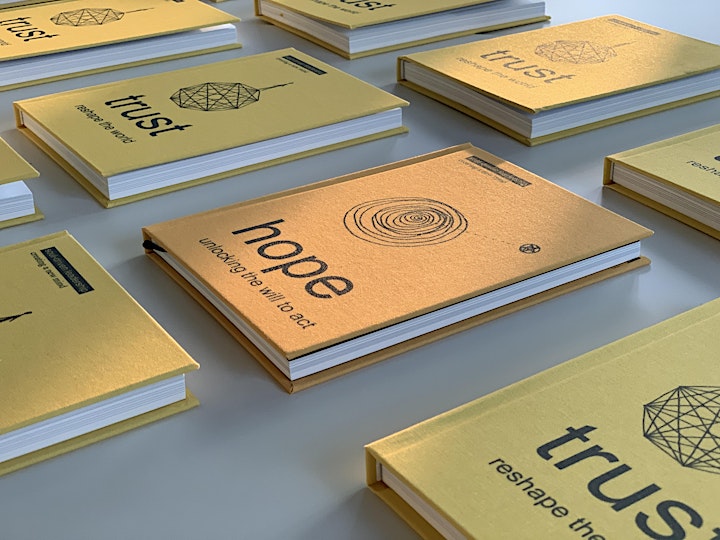 🇳🇱 cursus 1: trust, reshaping the world
Het eerste deel van dit oorspronkelijk Engelse programma wordt in oktober van dit jaar ook in het Nederlands aangeboden!
Deze 3-daagse, online cursus richt zich op het versterken en opbouwen van capaciteiten die nodig zijn voor een omgeving van vertrouwen. Het accent ligt daarbij op:
luisteren naar anderen
het creëren van een omgeving waarin betekenisvolle gesprekken kunnen plaatsvinden
de functie van reflectie op het zichtbaar maken van ons leerproces
bewust en dus systematisch opbouwen van capaciteiten
Concepten die uitgediept worden:
de organisatie als community
het opbouwen van een omgeving van vertrouwen
Soul-driven leadership
is zeker iets voor jou als...
je een positieve invloed wilt uitoefenen in jouw organisatie
je wilt weten hoe je een lerende organisatie kunt worden
je een lerende organisatie op een hoger plan wilt brengen
je op zoek bent naar een manier om je leiderschapskwaliteiten verder te ontwikkelen en direct te kunnen toepassen in jouw werk.
cursustijden:
We werken dagelijks in 2 sessies: van 09:00-12:00 en van 14:00-15:30. In de 2 uren daartussen is ruimte voor lunchpauze en een kleine opdracht.
Een uitgebreide cursusgids wordt per post naar een door jou opgegeven adres verzonden.
🇬🇧 course 2: hope, unlocking the will to act Nov. 25-27th
The second step of the journey is also a 3-day course in which participants enhance their abilities to unlock the will to act within their organisation. The main capacities we cover are:
reading reality and act accordingly
to learn systematically as a group
learn to understand and respond to resistance to change
to address major hurdles preventing transformation
learn to see potential in others and your organisation (i.e. strengthening your vision)
Concepts of which we will develop a deeper understanding are:
organisations as community
building an environment of trust
the meaning of individual and organisational purpose
capacity building for the individual
Soul.com is an international training and consultancy company. Our purpose is to inspire, train, and accompany millions of people to dedicate their lives towards making the world work for 100% of humanity. We do this by empowering people to become agents of change who can transform their companies into communities.
We work with diverse groups and organisations. From global multinationals, to small startups, from governmental entities to universities. Most important is that we work with people: human beings who can reshape the world through meaningful work.
Date and Time
Location
Refund Policy
Contact the organiser to request a refund.
Eventbrite's fee is nonrefundable.