Speed-Mentoring for Entrepreneurs

Wednesday, June 16, 2010 from 6:00 PM to 9:15 PM (BST)
Event Details
The NextWomen Speed-Mentoring for Entrepreneurs - June 16th from 6pm to 9.15pm
Modelled on speed-dating, this event is designed to help you:
Get answers from experts
Make new connections and exchange ideas
Potentially identify a new mentor
Speed-mentoring is a new concept created by The NextWomen for its readers and members, that focuses on quick hit information, to help address key issues and challenges for mentees in their business, supported by a highly experienced team of mentors.
How Does it Work?
Entrepreneurs have 4 minutes with each of the 15 Mentors, carefully selected by The NextWomen for their wealth of experience and expertise in web, finance, business development and entrepreneurship. 
Mentees rotate from mentor-to-mentor who will be seated under one of the four entrepreneurship pillars:
Passion 

New business concepts, product and service ideas, technology
Money 

Fund raising,  cash-flow management, financial planning, Taxes and accounting
People

Making connections, team building, hiring people, establishing partnerships and alliances
Brains

Planning, marketing, PR, operations, legal, web development
Who Should Attend?
Entrepreneurs who enjoy mixing in a fast-paced and fun environment, attended by highly qualified and experienced individuals who wish to support and share their experience with entrepreneurs.
---
Sponsored by Knowledge Dock, connecting you to expertise that helps you develop and grow your business. 
---
Some of the Speed-Mentors:
Maya Moufarek is a multi-cultural and multi-lingual marketing professional with experience across EMEA and the US.
She is currently working at Google in London focusing on marketing Google Apps for Consumer and Education. She also managed projects such as Google Chrome international launch and the global iGoogle artists campaign. Prior to that she kick started the EMEA emerging markets and the Moscow based marketing team. Prior to Google, Maya worked at Cisco Systems. 
Maya lived in Russia, France, the Netherlands and the US before returning to London. She holds a Master's Degree in Management and a prior degree in International Business.
Itamar Lesuisse is CEO and co-founder of Kukunu. After working as a consultant for the Boston Consulting Group, Itamar moved to London to realize his passion for the web at Amazon. As a product manager for the UK site, Itamar launched several new product lines, became an expert in high heels shoes and jewellery, and met his wife. Following his adventures at Amazon, Itamar joined Visa Europe where he worked on ePayment web services, leaving in 2009 to dedicate his time to his own start up, Kukunu.
Itamar founded Kukunu in August 2009 with his co-founder Gerald Goldstein. Together they are building a fantastic travel planning service enabling travellers to experience the convenience and expertise of a travel agent together with the power and speed of the web.
Jan's career started with Citicorp UK, where she spent 14 years and was one of the first female European Resident VPs. She then helped set up First Mortgage Securities as Head of Channels and Distribution for 5 years, before running her own consultancy business delivering strategic growth and efficiency restructuring programmes.
In 2002, Jan joined Barclays Private Bank as Global Sales Director, then heading up the merger of two Barclays Wealth business units. She drove various Barclays' global women's development programmes, and was 2005 Woman of the Year. She then ran Zurich Corporate Pensions from 2006-2008, and has since been leading business mentoring and growth programmes through her company, The 9 Situations.
In addition to her corporate work, Jan is a Commissioner for the Women's National Commission, and as a Trustee of a child bereavement charity.
Anthony Pollock BSc (Econ), FCA has been a Chartered Accountant for over 30 years. He ran his own practice for 15 years between 1989 to 2004 before its sale. He specialized in owner managed businesses between £500,000 and £5 million turnover, providing a complete range of audit, accountancy and tax services together with business analysis, forecasting and fund raising. Following the sale of his business Anthony spent three years integrating his practice into the purchasing firm before leaving to participate in fund raising for a management buyout and participating in the management team as Chief Financial Officer.
Anthony is currently working with Nortons a Thames Valley accountancy firm on Corporate Finance and business development specializing in recruiting high net worth individuals who will invest in early stage technology businesses and early stage companies looking to raise capital. 
Lisa Myers is CEO and Owner of SEO & Social Media Agency; Verve Search Ltd. She has 10 years' experience in Marketing of which 5 years in Search.  Lisa is heavily involved in the global Search community and respected by peers and search engines alike.
Lisa is a regular speaker at Search & Social Media conferences worldwide and is the official tutor for Reed Learning's 'SEO training courses'. She is a regular contributor to publications on and offline and has also authored several "best practise SEO" whitepapers and guides. Lisa is an active blogger in the SEO community and founder of the international SEO blog: SEO-Chicks.com and co-founder of the European Search Blog; Stateofsearch.com.
In the past four years Lisa has won a row of prestigious awards including: "B2B Newcomer of the Year" at the B2B Marketing Awards 2007. "Best Use of Technology by Under 30 Year Old Woman" at the Blackberry Women & Technology Awards 2008. And in 2009 Lisa made the prestigious '35 Women Under 35' high achievers list in Management Today which was also published by The Times.
Katarina Skoberne is Slovenian, and grew up in the US where she witnessed the birth of MTV, leading her to a career in Communication. She majored from electrical engineering, and worked as an interpreter for war journalists before helping found advertising agency Vision Factory where she managed international accounts of the likes of Fiat, Alfa Romeo and Gauloises brands. She further moved to create and host a television show about advertising, where she interviewed the World's leading experts and figures in the field of communication, before co-founding OpenAd.
OpenAd evangelised the World on Crowdsourcing creativity, selling  their creative work to the biggest and smallest advertisers. She now speaks, mentors and advises on leadership, go-to-market and crowdsoursing. 
Jonathan Harris MA, MCSD, Creative Director of web and brand design company Harrisment.
Jonathan has nearly two decades of experience in design, branding and digital media. This includes working with all from entrepreneurs to Fortune 500 companies across a huge span of industries (including corporate, financial services, automotive, wine, fashion, lighting, technology and retail) in the UK, US and Europe.
Jonathan led the print and digital design area of a Government department and has held Design and Creative Director roles in both traditional branding and dot.com agencies. Occasionally he also comments on Art & Design for TV and Radio. He talks on design, branding and social media and teaches design and branding to degree level and is part of the organising team for an international design festival.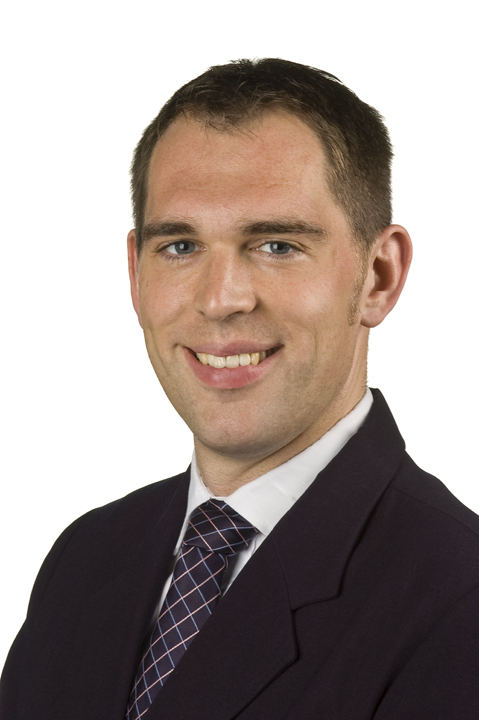 William Robins is both a lawyer and an entrepreneur.  As a lawyer he specialises in assisting growing businesses and providing high level commercial legal advice. Before joining Keystone he worked with top City firm, Berwin Leighton Paisner on large corporate transactions including mergers and acquisitions, private equity deals, joint ventures, corporate restructurings and venture capital fundraisings. He also has experience of listed company transactions having acted on a number of IPOs and AIM placings. As an entrepreneur he is a director of Keystone Law, which has refined and updated the conventional law firm model to provide a leaner and more personable service.  Since William joined Keystone the firm has more than doubled in size and continues to grow at 40% per annum picking up clients from established companies to start ups, with a particular focus in the SME sector.
Bindi Karia, VC/Emerging Business lead for Microsoft UK and a NextMentor, has been involved with over 2,000 start-ups through Microsoft's UK BizSpark program since November 2008. With a career encompassing many companies, she has enjoyed positions including Senior Business Analyst at Data Monitor; Management Consultant at Coopers and Lybrand (later PwC) and Associate Director in Interregnum, a UK-based Technology Merchant Bank.
Karia joined Microsoft five years ago, originally as a Business Productivity Advisor, and is now a key player in the Local Software Economy and Emerging Business cross-company team for Microsoft.  The Team originates from the Microsoft Silicon Valley Offices, and Bindi works closely with them to ensure that UK companies are getting support on the ground from this key location.  Responsible for the strategy and delivery of Microsoft's innovation initiatives, she works closely with entrepreneurs and investors alike, and leads BizSpark, BizSpark One and Venture Capital/Investor Relations for the UK Subsidiary.
Martin heads up the Marketing Team at Knowledge Dock (KD). His role is to devise and implement the marketing strategy for KD; this involves things such as market research, market intelligence, developing partnership marketing opportunities, devising promotional campaigns and developing new service offerings.   
Martin has worked in marketing for over 10 years, across a number of sectors ranging from multinational IT companies to professional services, where he has been responsible for developing new sales channels, devising strategic marketing plans and leading on the rebranding of organisations. Prior to joining KD he also ran his own marketing consultancy working mainly for SMEs and public sector organisations, which helped him gain a deep insight into the issues facing SMEs. 
Martin holds a BA Hons in Business studies, MSc in Marketing and a MBA in General Management. 
Paul Grant, also a NextMentor, is an experienced entrepreneur who founded and ran a London-wide catering business for corporate and retail markets for seven years and knows what it's like to be on both sides of the funding fence. As an entrepreneur he raised funds for his own business, securing capital from business angels, bankers, family and friends, and even a government grant.
After seven years of trading he exited his business in 2003 and was invited to join a private equity company, Capital Partners, eventually heading up the business angel division. Here he had access to nearly 5,000 angel investors and reviewed more than 1,000 business plans every year.
An associate director of BA Capital Ltd. and Bergstrom Capital, Paul is also the founder of The Funding Game workshop initiative, currently sponsored by HSBC and in partnership with the British Library, which aims to offer entrepreneurs a clear understanding of how to get their businesses funded.
Sophie Neary is a NextMentor. She spent sixteen years working in the internet industry, starting at Reuters where she launched their first ever web based news service.  She then joined a small tech start up called JCP which was sold to Sun Microsystems for $30, and joined Sun's VC team in a division of the Netscape/AOL suite of web based services.  She then moved onto Wachovia Bank in 2002 as a Director in their International Division.
In 2004, she decided to team back with John Paleomylites, founder of JCP, and became a founding director of the multi award winning BeatThatQuote.com (BTQ). She remains a major stakeholder, and is now CIO of Silk Route, whose e-commerce platform and supply chain software power the likes of Tesco's Entertainment business.
She is a member of the Inspirational Women's Network, Adam Street and the YesAnd Club and is Chairman of Macmillan Cancer Support's Celebrity Christmas Stocking Auction.
Andrew is a serial entrepreneur in consumer web and enterprise IT, with a wealth of experience in management, operations and sales. Following his corporate career in McAfee, Computer Associates and Microsoft, Andrew was co-founder and CEO of Crisp Thinking, building it into the world's leading technology for behavioural analysis and online safety. In less than 5 years, Crisp® technology grew to be used by many international games and media organisations worldwide.
Andrew is now involved with launching AchaLa.com.br, the first online marketplace for domestic services in Latin America. Andrew is also Founder of SecureGrade™, an IT boutique offering Data Loss Prevention, information confidentiality and security solutions to companies of all sizes. 
Tom Harrow is co-founder of find a babysitter, a NextMentor, and is a new father and entrepreneur. Tom discovered his love of web technology in 1997 when he taught himself HTML and built his first website. Tom's career began as a web developer and lead developer for top web companies and agencies in New Zealand and London. His career developed quickly into project and product management, delivering multi-million pound projects for companies including FT.com and Microsoft.
Tom launched find a babysitter in 2006 with co founder Vanessa Cook. With Tom's technical knowledge and expertise the FAB service has grown in to a powerful consumer platform, utilising the latest geo-tagging search technology to connect parents with childcare candidates.
Iqbal Gandham is a seasoned entrepreneur with several successful Internet ventures to his credit. Although qualified as a Spacecraft Engineer, he decided a career in the Internet seemed more exciting.
Since 1994 he has conceived, executed and exited several businesses, under various guises, such as co-founder, founder and CxO. The ventures range  from jobsites, webhosting, VoIP, domain registration, cloud computing, ISP's, and location based apps.
Taking the seed idea and creating a multi-million pound entity with several hundred employees is Iqbal's forte. He achieves this by having a rare combination of business acumen and technical knowledge.
 He now splits his time between acting as a Interim CEO adviser and also working on his latest idea based around the semantic web and visual search.
---
Outline of Agenda:
Registration & Networking: 6pm-6.30pm
Welcome & Introductions: 6.30pm-7.00pm
Speed-Mentoring rotation: 7.00pm-8.00pm
Networking/Drinks: 8.00pm-8.20pm
Speed-Mentoring rotation: 8.20pm-9.00pm
Networking/Drinks & Closing: 9.00pm-9.15pm
---
Media Partners:
Attendee List
Sort by:

Date

|

First Name

|

Last Name
When & Where

TheCUBE
155 Commercial Street
E1 6BJ London
United Kingdom


Wednesday, June 16, 2010 from 6:00 PM to 9:15 PM (BST)
Add to my calendar
Organizer
TheNextWomen
TheNextWomen builds formats to support the growth of female entrepreneurs -from startups to companies making millions. We provide entrepreneurs from around the world with access to capital, resources and networks, offering our community a support infrastructure critical for success.
Speed-Mentoring for Entrepreneurs