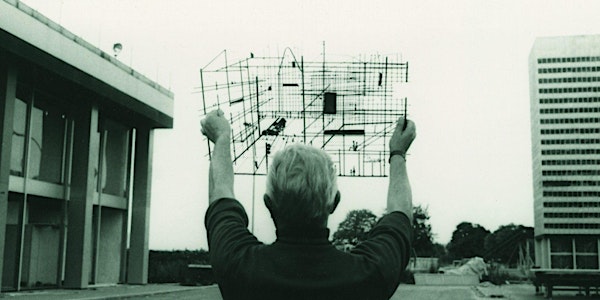 Sponsorfilmkaartjes 'Jacques Tati Tombé de la lune'
Deze documentaire over Jacques Tati zat bij de Best Of - selectie van architectenweb op het architectuurfilmfestival in Rotterdam.
When and where
Location
Rietveldpaviljoen | 033fotostad 8 Zonnehof 3811 ND Amersfoort Netherlands
About this event
Op dinsdag 29 novembert vertoont FASadE in samenwerking met filmtheater De Lieve Vrouw de architectuurdocumentaire 'Jacques Tati: Tombé de la Lune' (2021) van Jean-Baptistie Péretié. Tativille was een glorieuze mislukking en toch is Jacques Tati's ambitieuze, uit modernistische architectuur opgebouwde filmset voor zijn meesterwerk Playtime legendarisch. In Jacques Tati: Tombé de la Lune gaat regisseur Jean-Baptiste Péretié, wiens eerdere films Buster Keaton, Al Pacino en John Wayne portretteerden, verder dan het verhaal dat we keer op keer hebben gehoord. Met behulp van een indrukwekkende hoeveelheid niet eerder vertoond beeldmateriaal zijn we getuige van Tati's spectaculaire opkomst als entertainer en zachtaardige commentator van moderniteit. Péretié laat ons achter met een hernieuwde waardering voor het gedoemde Tativille en zijn genie, de obsessieve architect Tati.
De film wordt ingeleid door Constant Hoogenbosch. Hij studeerde Cultuur- en Mentaliteitsgeschiedenis aan de Radboud Universiteit Nijmegen en is al jaren werkzaam in de film- en mediawereld. Sinds 2000 heeft hij zijn eigen mediabedrijf Movie Machine.
Tags