| | |
| --- | --- |
| SQL Saturday Holland - Pre Conference Seminars | |
Event Details
Welcome to SQLSaturday Holland 2014
After the fun we had organising a multi day international conference in Amsterdam last year we didn't have to think very long about organising another great event.This time will be a little bit different though. Last year, because we were too busy hosting the Rally, we couldn't organise a SQL Saturday as we have been doing for years in The Netherlands. 
This time it's SQLSaturday time again! 
To support our SQL Saturdays we bring you 5 pre-conference seminars the day before the event. 

They are priced very competitively, since they only need to do their part in supporting the cost of hosting the free Saturday event. 
The day will start at 09:00 and end around 17:00, we will be around to welcome you from 08:00.

The pre-conference training days will be only EUR 249,- excl. VAT
And we have an early bird discount until end of day on Thursday September 18, you can sign up for only EUR 199,- excl. VAT
You can buy the ticket through this site (using a Credit Card or by asking to be invoiced for it)
Want to attend our free Saturday event on Oct 4th? Find all about it (and sign up for it) here :
http://sqlsaturday.com/336/eventhome.aspx
We hope to see you in October at one of our pre-con seminars and at SQL Saturday 
(Note: The pre-cons are in Hotel Vianen, the SQL Saturday takes place at the University of Utrecht) 
Here is what we have to offer:
Denny Cherry - SQL Server for the Non Database Administrator
Kevin Kline - 50 Things All SQL Server Developers Need To Know
Laerte JR Poltronieri - Mastering Powershell for SQL Server
Marco Russo - Creating a Power BI Solution in One Day
Chris Testa-O'Neal - A 360 Degree View of Data Warehousing in SQL Server
Denny Cherry

Bio:
Denny Cherry is the owner and principal consultant for Denny Cherry & Associates Consulting and has over a decade of experience working with platforms such as SQL Server, Hyper-V, vSphere and Enterprise Storage solutions. Technical expertise include system architecture, performance tuning, security, replication and troubleshooting. Holds several SQL Server Certifications (versions 2000 through 2008) including the MCM and MVP. Denny has written several books and dozens of technical articles.
Title: SQL Server for the Non Database Administrator
Abstract:
In this all day session on Microsoft SQL Server we will be learning about how Microsoft SQL Server works and what needs to be done to keep it up and running smoothly when you don't have a full time database administrator on staff to help you keep it running.
In this session we will cover a variety of topics including backups, upgrade paths, indexing, database maintenance, database corruption, patching, virtualization, disk configurations, high availability, database security, database mail, anti-viruses, scheduled jobs, and much, much more.
After taking this full day session on SQL Server you'll be prepaired to take the information that we go over and get back to the office, get the SQL Server's patched and properly configured so that they run without giving you problems for years to come.
Kevin Kline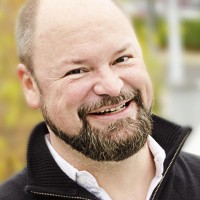 Bio:
Kevin Kline is a well-known database expert and software industry veteran. A long-time Microsoft SQL Server MVP and noted leader in the IT industry, Kevin is a founder and former president of PASS and the author of popular IT books like SQL in a Nutshell. Kevin is a top-rated speaker at industry trade shows worldwide, has a monthly column at DBTA magazine, and regular webcasts at SSWUG.Org. He tweets at @kekline and blogs at http://KevinEKline.com, as well as at http://ForITPros.com for issues of IT leadership. Kevin is the Director of Engineering Services at SQL Sentry, a leading vendor of database and business intelligence tools.
Abstract:
Title: 50 things all SQL Server developers need to know 
What are the most problematic patterns and anti-patterns that trip up SQL Server developers on a daily basis? What sort of SQL and Transact-SQL challenges does every SQL Server developer encounter at some point in their career? This full-day, pre-conference seminar takes a tour of the most common and challenging issues that database developers face. Learn how to conquer them in the lab today so that they wonít take you surprise in the future. Loaded with live demonstrations and useful techniques, this session will teach you how to take your SQL Server queries mundane to masterful.

Prerequisites:
Intermediate competence in SQL and Transact-SQL syntax, such as coding with DML, DDL, and DCL transactions, using cursors and variables, and invoking functions and procedures. Basic familiarity with reading execution plans.
Goal 1: Learn how to build credibility and influence within your IT team.
Goal 2: Discover the interpersonal and communication skills that enable you to survive and bounce back quickly from hard times.
Goal 3: Explore key organizational concepts that enable you to ensure your job is always safe.
Summary: This session takes you through 50 of the most challenging and commonplace patterns and anti-patterns when writing SQL and Transact-SQL code and shows how to deal with them all. Loaded with live demonstrations and useful techniques, this session will teach you how to take your SQL Server queries mundane to masterful.
Laerte JR Poltronieri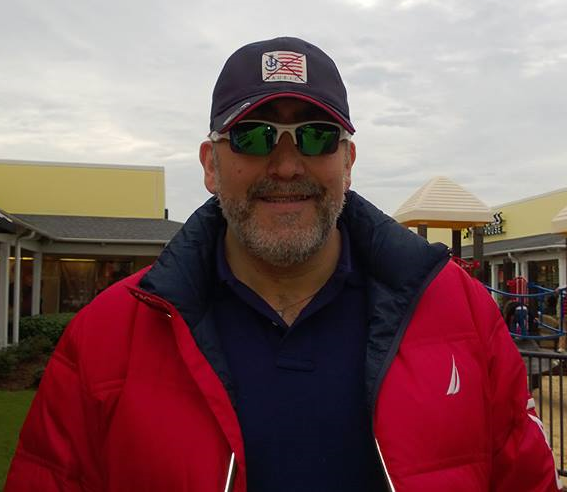 bio:
Laerte Junior is a PowerShell MVP, Database Consultant at Pythian Group and an active member of
the SQL Server and PowerShell Community. He is also Co-leader of the PowerShell PASS Virtual Chapter and previously PASS Regional Mentor for Brazil. He was organizer of the first SQL Saturday In Brazil and has continue to keep spread the word of PASS around the world and principally in Brazil.He is also a HUGE Star Wars Fan, which he claims to be his main skill. "May The Force be with us"
Abstract:
Title: Mastering PowerShell for SQL Server
Some people say magic, others say supernatural. I'd prefer to say top technology. That's what PowerShell is today for the Microsoft stack. An Advanced technology built into the top of the operability of windows based operating systems , which allow us to a complete automation platform based, or not, on scripts. But what's its relationship with SQL Server ? What can I really run , automate and manage in the SQL Server using PowerShell ?
If you are looking for those answers, this course is for you .
It will be split into 2 parts : The first with basic / intermediate fundamentals of programming in PowerShell , as using variables, what are hashtables , custom tables , custom objects , script modules , functions , advanced functions and their attributes and many other concepts .
In the second part , we will see the host of PowerShell in SQL Server ( SQLPS ) , what is SMO, how to use it and how to create your framework to SQL Server using the concepts we've seen .
Prepare yourself for a full day of deep PowerShell coding, concepts , fundamentals and lot, but a lot of magic.
Marco Russo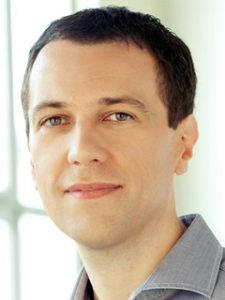 Bio:
Marco is a Business Intelligence consultant and mentor. His main activities are related to data warehouse relational and multidimensional design, but he is also involved in the complete development lifecycle of a BI solution. Marco is also a book author and a speaker at international conferences such as TechEd, PASS Summit, SQLRally, and SQLBits. He achieved the unique SSAS Maestro certification and is also a Microsoft Certified Trainer with several MCP certifications.
Abstract:
Title: Creating a Power BI Solution in one day with Marco Russo
In this full-day seminar, you are guided in creating a complete solution step-by-step, using all the features of Power BI. Starting from scratch, you see how to leverage on Power Query to import and integrate data from many different sources, sharing the results of the queries created, so that they will be easy to reuse. Then you see how to create a Power Pivot model following the best practices and using the resources available on the web, and how to create dashboards in Excel, leveraging pivot tables, Power View and regular Excel formatting. After publishing the result on Office 365, you see how to refresh the data on the cloud using the Data Management Gateway. More analytics are available on a published model: you see how to use Power View and Q&A (which enables queries in natural language), optimizing the data model for a better user experience. Q&A enables queries written in natural language, and it might require some information in the data model in order to disambiguate similar names or similar relationships. Finally, you see how to display data on maps using both Power View and Power Map, which offers visualizations that are more advanced and enables video production, useful for a high impact presentation. At the end of the day, you will be ready to start using the entire Power BI stack in your company, choosing the right feature for each requirement and applying the best practices in each step.
Chris Testa-O'Neill

Bio:
Chris Testa-O'Neill is the founder and Principal Consultant at Claribi. A SQL Server and Azure Consultancy. An experienced professional with over 14 yearsí experience of architecting, designing and implementing Microsoft SQL Server data and business intelligence projects at an enterprise scale. He has significant experience of leading and mentoring both business and technical project stakeholders in maximising investment in SQL Server and more recently in Azure solutions.
A regular and respected speaker on the international SQL Server conference circuit, and an organiser of national SQL Server conferences and events, Chris has been recognised as a Microsoft Most Valuable Professional (MVP) by Microsoft. and has been a Microsoft Certified Trainer (MCT) for the last 13 years having both authored and delivered Microsoft Official Courses.
Abstract:
Title : A 360 degree view of data warehousing in SQL Server
SQL Server provides capabilities that empowers users to play an active role in defining a business data warehouse, and provides more solid requirements to the BI professional. Whether it is cleaning data through Data Quality Services, defining reference data in Master Data services, or pulling trusted industry data from Azure data market. And not forgetting SSIS, where you can then wire it all up.
Join Chris for a demo packed precon, as he navigates from the world of business user to BI professional in the creation of a data warehouse in a day! where all members of the organisation can play an active role in shaping an organisations data.
Whether you are new to SQL Server, an experienced SQL Server Business Intelligence developer, or you are just studying for exam 70-463: Implementing a Data Warehouse with Microsoft SQL Server 2012. This precon will provide you with the information you need to use these technologies effectively within the business.
This precon will cover
Master Data Services
Data Quality Services
Data Warehouse design patterns
Developing data warehouses
Using SSIS
Where

Van der Valk Hotel - Vianen
Prins Bernardstraat 75
4132 XE Vianen
Netherlands