Welcome to our first Student Meet + Greet hosted by Omek's Student Circle!
About this event
🎉Calling All Students🎉
A dedicated time and space for all students within the Omek community to meet each other based on shared interests and gather as a global student community with the shared vision and goal of building community.
We learn about each other through three 15-minute breakout rooms based on different interests, fields of study, and extracurriculars. Be prepared to meet new people, share a bit about yourself, and have fun (maybe not exactly like those two guys 🥳).
Learn more about 💫
Meet other students and associations from around the world
Your peer students and their interests
Omek's student community
Agenda 🌿
Opening remarks by Omek
Breakout Sessions: in smaller groups
Plenary Discussion: recap of key points discussed in the breakout rooms and introduction to future events as part of Omek's programs.
RSVP to save your spot 🎟️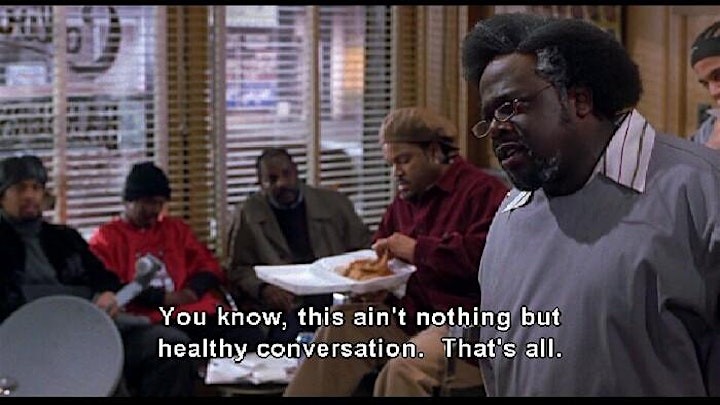 About Omek Student Circle 🦋
We want students to come together and make meaningful connections to their peers across borders and during their study period. These connections not only expand your network but will also become the key to unlocking future opportunities. The Omek community is also here to provide you with access to the resources, tools, and support system you need to foster your personal and professional development.
Omek student members come from all majors and degree levels. Currently, there are 20+ Afro Student Associations (ASA) connected with Omek from across Europe and beyond.
Omek provides four ways for students to engage:
A global community platform
Student-focused events throughout the year
Internship and career opportunities
Monthly leadership skills workshop
Bring a cup of coffee, tea, or a glass of wine to chat with your new compatriots.
Get to know your crew here