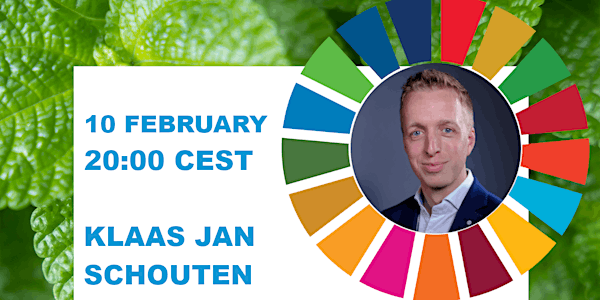 Sustainability Talks: Chemistry is key - to a circular economy
JCI AI Sustainability Talks monthly series: We connect sustainability actions of organizations with young people.
About this event
Are you a young active citizen interested in sustainability topics?
JCI Amsterdam International presents JCI AI Sustainability Talks monthly series.
Next up is Dr. Klaas Jan Schouten on what we can learn from chemistry!
Wednesday 10th February at 20.00 CEST.
What if we could live in a world without excess CO2, and where chemistry is a positive word?
Join Dr. Klaas Jan Schouten, the Program Manager of VOLTA, the electrochemistry technology platform of Avantium. Using chemistry we can replace fossil feedstock by using carbon from plants and from CO2. In this way, chemistry can provide us with a sustainable & circular economy. But with a sustainable chemical industry we are not there yet!
We need completely new value chains and new business models to create a circular economy. Chemistry, technology, and business will come together in this talk about a circular economy based on renewable carbon. This is why Dr. Klaas Jan is also a part-time Research Assistant Professor at the University of Amsterdam, as he believes in connecting science and business.
Let's make an impact together and join this sustainable talk!
This event will be presented to you via zoom. Please register to receive the Zoom details.
We look forward to meeting you!
JCI Amsterdam International