Symposium Dienstverlening Overheid 2020

Thursday, June 27, 2013 from 1:30 PM to 4:30 PM (CEST)
Event Details
Steeds meer organisaties zijn zich bewust van het belang van webcare. Ook bij de overheid wordt webcare ingezet om de dienstverlening te verbeteren. We luisteren naar onze klanten, gebruiken hun input en gaan met ze in gesprek. Maar hoe ziet dat eruit in 2020, nu de overheid krimpt en digitaliseert? Daarbij gaan de technologische ontwikkelingen razendsnel. Hoe ziet die ontwikkeling eruit en hoe houd je die bij?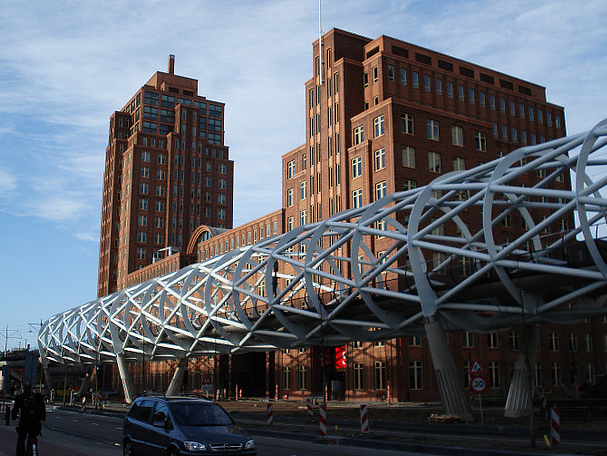 Met experts uit overheid en bedrijfsleven denken we hierover na.

Het symposium wordt gehouden op donderdag 27 juni van 13:30 tot 16:30 in Den Haag, CentreCourt Agentschap NL. Ontvangst vanaf 13:00 uur.
Na het symposium ben je van harte welkom op de borrel. Naast een hapje en drankje kun je genieten van de muziek van De Wizards of AZ.
Meld je snel aan! Registreer je ticket vandaag nog, want op=op.

Programma
13:30

Inleiding Peter Haarms (directeur Klant & Service UWVVoorzitter bestuur Rijksbreed Kennisnetwerk Webcare)


Opening Pieter Cloo (Secretaris-Generaal Veiligeid en Justitie)




13:45
Keynote Harold Reusken (ING)
14:30

Deelsessies:

a. Wat wordt de toekomst van de dienstverlening op lange termijn?

Presentaties van Mario Kortman (Waternet) en Linda Duits (Diep Onderzoek) + discussie

b. De nabije toekomst van de dienstverlening van de overheid

Expertpanel o.l. v. Jeroen Bakker (UWV) met o.a. Davied van Berlo (Ambtenaar 2.0), Harold Reusken (ING), Mikky Vrolijk (Higherlevel.nl), Evelien Starrenburg (CIBG)

c. Masterclass Webcare (exclusief voor directeuren)

Met bijdragen van Steven van Bellehem (The Conversation Company), prof. dr. Perter Kerkhof (VU, Customer Media), Peter Keur (PBLQ)

Geef bij de ticket 'Deelnemer Overheid' aan welke deelsessie (a of b) je voorkeur heeft. Ben je directeur? Kies voor ticket 'Masterclass Directeuren'. Ben je spreker of help je het symposium organiseren? Kies voor ticket 'Bijdrage aan organisatie symposium'.



15:15
Pauze
15:30
Keynote Steven van Belleghem over Dienstverlening van de Overheid in 2020
16:30
Afsluiting en Borrel met De Wizards of AZ!
Opening: Pieter Cloo (VenJ)


Pieter Cloo is secretaris-generaal van het ministerie van Veiligheid en Justitie.


Keynote : Steven van Belleghem (The Conversation Company)

Steven neemt ons mee op reis naar de toekomst met Marketing 2020. Hij laat ons zien hoe marketing er in 2020 uit zou kunnen zien. De klant beschikt over nieuwe technologieën, bedrijven (en de overheid?) worden transparanter en hoe bereiken wij onze toekomstige klant?

Keynote : Harold Reusken (Specialist Social Media & Public Relations ING)

Harold vertelt welke rol social media speelt voor de dienstverlening en het klantcontact bij ING. Daarbij gaat hij natuurlijk in op de recente problemen met online bankieren bij de ING. Afsluitend neemt Harold ons mee naar de toekomst bij ING.

Band bij de borrel: Wizards of AZ




Wizards of AZ is de huisband van het ministerie van Algemene Zaken. Hun repertoire is een mix van oud en nieuw(er). Van de Stones, Van Morrison en Bob Dylan, tot Caro Emerald, Duffy en Amy Winehouse.
Presentaties deelsessie A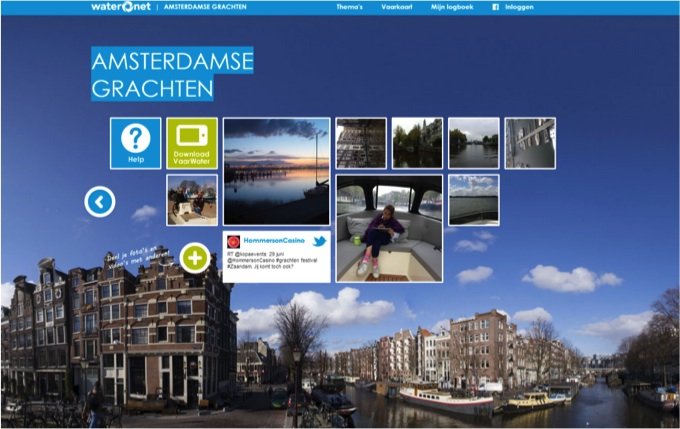 Mario Kortman van Waternet presenteert zijn visie op de dienstverlening van de toekomst. De case van Waternet laat zien hoe de Amsterdamse grachten met behulp van sensors en een multimediaal platform ook in de toekomst aantrekkelijk blijven!

Linda Duits
Dr. Linda Duits is sociaalwetenschapper. Vanuit haar bedrijf Diep Onderzoek houdt ze zich bezig met jongeren en media. Ze vertelt aan de hand van drie concrete voorbeelden hoe zij naar de overheid kijkt en wat de overheid daar beter kan doen. lindaduits.nl
Expertpanel deelsessie B

Davied van Berlo

Davied is initiatiefnemer van het netwerk Ambtenaar 2.0 en van Pleio, het samenwerkplatform van de overheid. Hij is werkzaam als programmamanager Ambtenaar 2.0 bij de Rijksoverheid.Zie ook davied.nl

Evelien Starrenburg

Evelien werkt bij het CIBG, een uitvoeringsorganisatie van het Ministerie van VWS. Daar is ze communicatieadviseur en gespecialiseerd in online communicatie en social media. Daarnaast is ze omgevingsanalist bij het Nationaal Voorlichtingscentrum voor Crisiscommunicatie.

Mikky Vrolijk

Mikky is forummanger van HigherLevel.nl, het online platform voor ondernemers.
Masterclass voor directeuren
Met Steven van Bellgehem en prof. dr, Peter Kerkhof gaan we in gesprek over dilemma's die directeuren hebben rondom social media, organisatie, reputatie en dienstverlening.

Prof. dr. Peter Kerkhof


Peter Kerkhof is hoogleraar Customer Media aan de Vrije Universiteit van Amsterdam.

Steven van Belleghem


Speciaal voor directeuren deelt Steven zijn inzichten uit De Conversation Company..

Peter Keur

Peter Keur is adviseur en onderzoeker bij PBLQ ZENC. Onlangs schreef hij 'De burger kan het niet alleen', een boekje over digitale dienstverlening, digitale vaardigheden van burgers en de kloof daartussen
When & Where

CentreCourt, Agentschap NL
Prinses Beatrixlaan 2
2595 AL Den Haag
Netherlands


Thursday, June 27, 2013 from 1:30 PM to 4:30 PM (CEST)
Add to my calendar
Organizer
Rijksbreed Kennisnetwerk Social Media & Webcare
Het Rijksbreed Kennisnetwerk Social Media & Webcare (RKW)  houdt zich bezig met kennisdeling, advisering en bestuurlijke agendering van webcare: de rol van social media voor het klantcontact van de overheid. 
Symposium Dienstverlening Overheid 2020