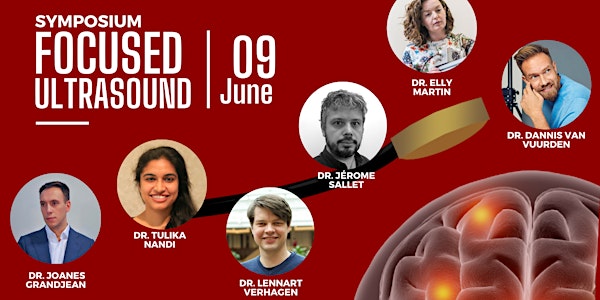 Symposium
Symposium on Transcranial Ultrasound Stimulation organised by the Donders Institute and Radboud FUS initiative.
Date and time
Friday, June 9 · 9am - 6pm CEST
Location
Maria Montessorigebouw 4 Thomas van Aquinostraat 6525 GD Nijmegen Netherlands
About this event
We are excited to announce that we will be hosting a symposium on Focused Ultrasound, a cutting-edge technique that has shown promise in treating various neurological and psychiatric conditions. The symposium will bring together leading experts in the field to share their latest research findings and discuss the potential clinical applications of this technology. Attendees will have the opportunity to learn about the latest developments in this rapidly evolving field, network with peers, and gain insights into how Focused Ultrasound can be used to improve patient outcomes. We look forward to seeing you there!
This symposium is part of the Donders TUS Toolkit (June 7-9). Registration for the symposium is therefore not required for Toolkit attendees. If you would like to register for the toolkit, please click here.