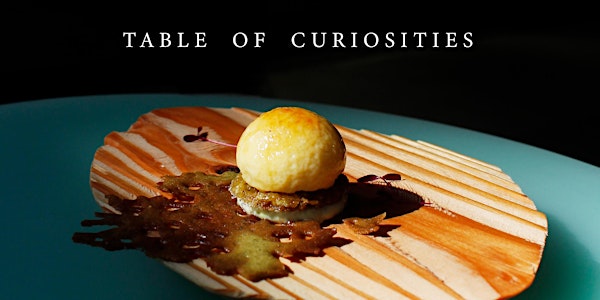 Table of Curiosities _ DDW 2022 special dining event
Experimental Dining Event for DDW 2022
When and where
Location
Torenallee Torenallee 22 04 5617BD Eindhoven Netherlands
About this event
Minyoung Koreanfoodlab is hosting a dining event during the Dutch Design Week, on 22nd, 28th, and 29th.
The dining event will utilise the eating experience as a portal to encountering different forms of artistic objects.
I worked in collaboration with three designers from three different backgrounds: Sho Ota from Japan, Oh Sangmin from Korea, and Vincent de Rijk from the Netherlands. We all worked with materials hidden in the depths, revealing what lies underneath. For example, my main ingredient is sea plants, seaweed, and seafood from Zeeland.
I am from a port city Ulsan in South Korea, and it is engraved in my heritage to incorporate various, familiar to me but otherwise possibly foreign, sea vegetables into the daily diet.
We started from a shared curiosity: how can we exhibit things in ways unexpected? It is this curiosity that will be served on the table, during our dining event at DDW.
* This event is supported by Yksi Expo.
* the course will consist of amuse bouche - appetizer - main dish - special tea ceremony with desserts / special drinks incl.)