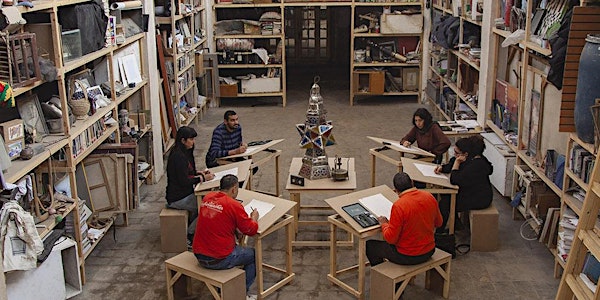 Taking Stock: Drawing Session
As part of the finissage of Taking Stock, we invite you to a live drawing session to discuss the content of the exhibition.
When and where
Location
Framer Framed 71 Oranje-Vrijstaatkade 1093 KS Amsterdam Netherlands
About this event
In early 2020, a series of drawing sessions took place in the former factory space of the Townhouse Gallery in Cairo. The community around the Townhouse came together to draw and archive the remaining objects from the gallery, which was threatened with closing down, to reflect on the complex situation the Townhouse had ended up in.
26 Aug 2021, at the occasion of the finissage of the exhibition Taking Stock at Framer Framed, we would like to invite you to take part in a drawing session similar to the one that took place in Cairo, Egypt.
Participants are invited to come to Framer Framed for an hour still-life drawing session, during which groups of ten individuals will communally draw and discuss topics relevant to the content of the exhibition. Each group will tackle a different subject matter selected from the themes in the Taking Stock-website and engage in an organic discussion. At the end of the drawing sessions, the drawings, will be submitted and the recordings of the conversations will be transcribed anonymously, so that they can be incorporated into a publication that will released later this year. A publication on institutional critique and collective mourning.
The exhibition Taking Stock shows the results of an artistic research project that took place in Cairo, Egypt, from January to March 2020. The project is a response to the closure of the Townhouse Gallery of Contemporary Art. The closing is an incentive to investigate a series of events in the centre of Cairo and the cultural scene in Egypt.
Please make sure to arrive on time for the session. The sessions will be recorded in audio, but participants will remain anonymous.