The best activating online experience! Feeling engaged as a team while in a flow of creativity.
About this event
Isn't that just great? Energised and cheerful team members after they have finished this Team Building Workshop 'Tackle Your Challenge Creative!'. Team members with new insights and new tools to tackle challenges: a real team building gift.
Each member works out the creative assignments with the tools to tackle their challenge. Fun fact: no need to share any thing. The challenge can be and stay 'secret'. The tools will do their perfect job.
Ella de Jong loves to create very efficient, simple, cheerful AND instant applicable tools! In various situations she is doing this for over 15 years. Feedback
If you prefer a different time slot you can take a look at my website and choose a time. Tell me if you want some adjustments so it will be perfectly tailored made for your team. www.elladejong.com/en
Looking forward to see a lot of smiling, surprised and energised faces on my screen!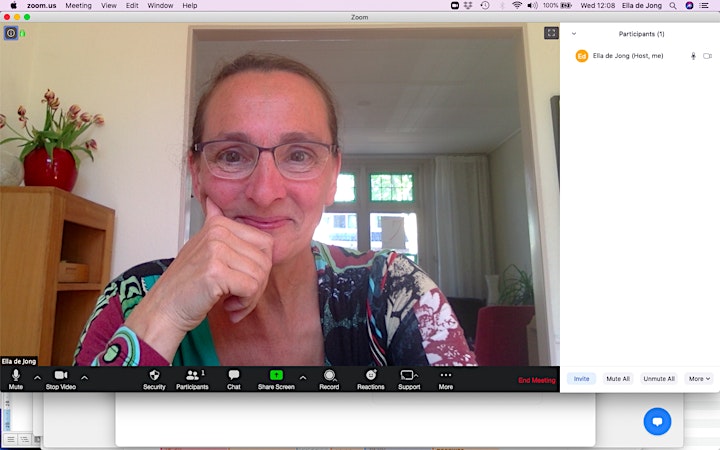 Organiser of Team Building 'Tackle Your Challenge, Creative!' - Online live
Ella de Jong shows you HOW to confidently move forward facing challenges. 
People love her cheerful genuiness and the wise uplifting athmosphere.
Ella will teach you by experiencing short, "simple" and quick tools that will bring you the positive effect you want in improving wellbeing, focus, service and productivity.
Have a look at her website to read feedback and read about her other work.