Sales Have Ended
Ticket sales have ended
This time slot is not available anymore, sorry. Please let me know what time slot suits your team! www.elladejong.com e.dejong@elladejong.com
Sales Have Ended
Ticket sales have ended
This time slot is not available anymore, sorry. Please let me know what time slot suits your team! www.elladejong.com e.dejong@elladejong.com
Future proof value: the experience of learning HOW to tackle a challenge in a fun and engaging way.
About this event
A valuable engaging treat! Everyone in the team gets energised and cheerful. An innovating team building workshop where you'll experience the 9 steps towards sustainable decision making.
Your team members will get tools (EQ tools) to work out a challenges. The tools are delivered by activating simple exercises. Every team member, staff member organisation member (from concierge to ceo) will discover new possibilities.
Extra: the tools will do their job perfectly on any personal challenge also! The tools will be of huge value for future challenges.
Extra extra: the skills for emotional intelligence will be enlarged during the workshop.
Training, teambuilding courses and workshops by Ella de Jong: very efficient, simple, cheerful AND applicable right away!
Teams up to 16 people. When you prefer a different time slot you can easily take a look at my website and choose a time. We can also discuss some tailored adjustments for your team. www.elladejong.com/en or send me an e-mail
This one and a half hour Team Building Workshop creates a hundred hours of Team Value!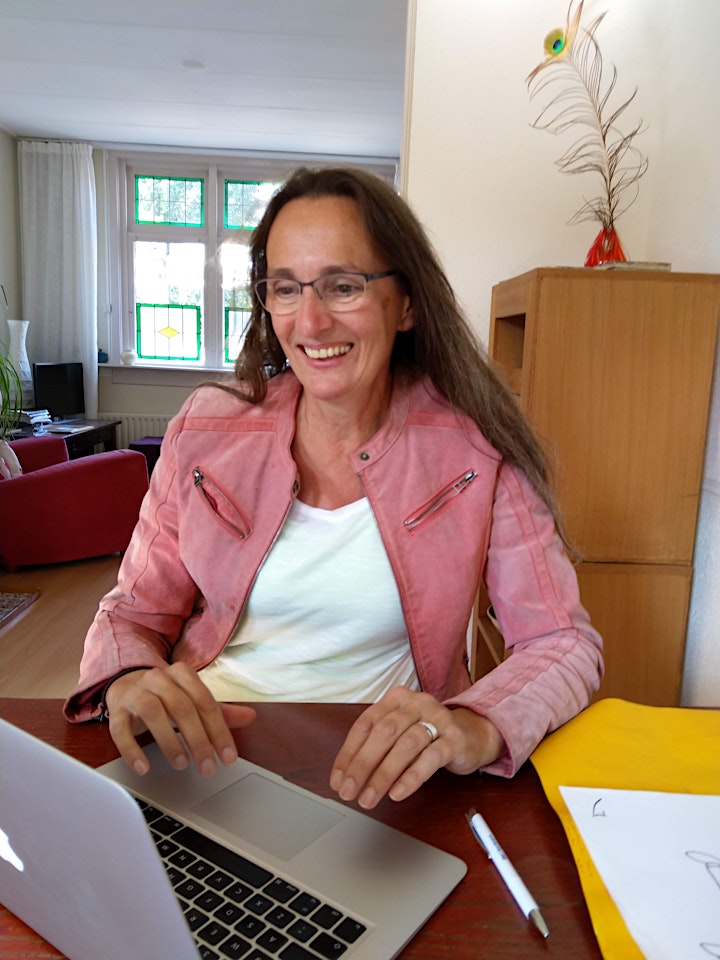 Organiser of Team Building 'Tackle your challenge, simple!' - Online
Ella de Jong shows you HOW to confidently move forward facing challenges. 
People love her cheerful genuiness and the wise uplifting athmosphere.
Ella will teach you by experiencing short, "simple" and quick tools that will bring you the positive effect you want in improving wellbeing, focus, service and productivity.
Have a look at her website to read feedback and read about her other work.