Every team member is active while discovering solutions and new insights using reusable tools.
About this event
An innovative activating team training. The experience will stay far into the future.
It will be easy next time when facing a new challenge to tackle it. The tools that are used during this training are sustainable: reusable for various new problems that will accure. The 90 minutes time investment will create at least 900 hours of time saving. This team training is meant for 12 people max.
Ella de Jong loves to create very efficient, simple, cheerful AND instant applicable tools! She is doing this in various situations for over 15 years. Read some Feedback
If you prefer a different time slot you can take a look at my website (use the button 'schedule time with me') and choose a time slot. Tell Ella if you want some adjustments so it will be perfectly tailored made for your team. www.elladejong.com/en
Looking forward to see you and your team!
PS for team members who are introvert or who are living with ASD like autism, Aspergers syndrome, this will be a very nice training: not a lot of talking and working individually with the tools. Perfect match!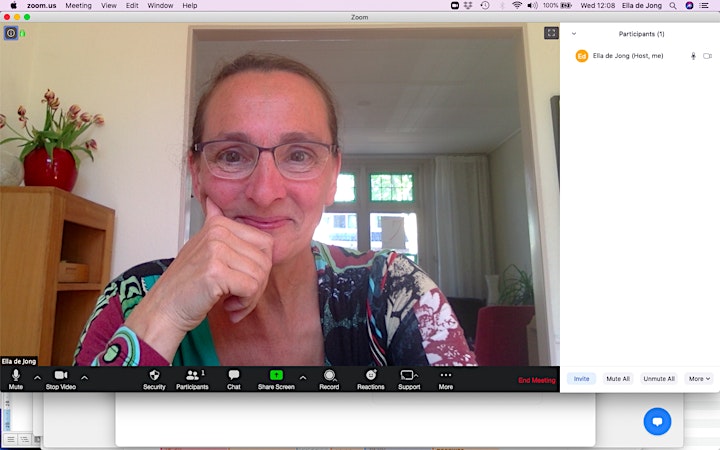 Organiser of Team Training 'Tackle Your Challenge' - Online live
Ella de Jong shows you HOW to confidently move forward facing challenges. 
People love her cheerful genuiness and the wise uplifting athmosphere.
Ella will teach you by experiencing short, "simple" and quick tools that will bring you the positive effect you want in improving wellbeing, focus, service and productivity.
Have a look at her website to read feedback and read about her other work.