About this Event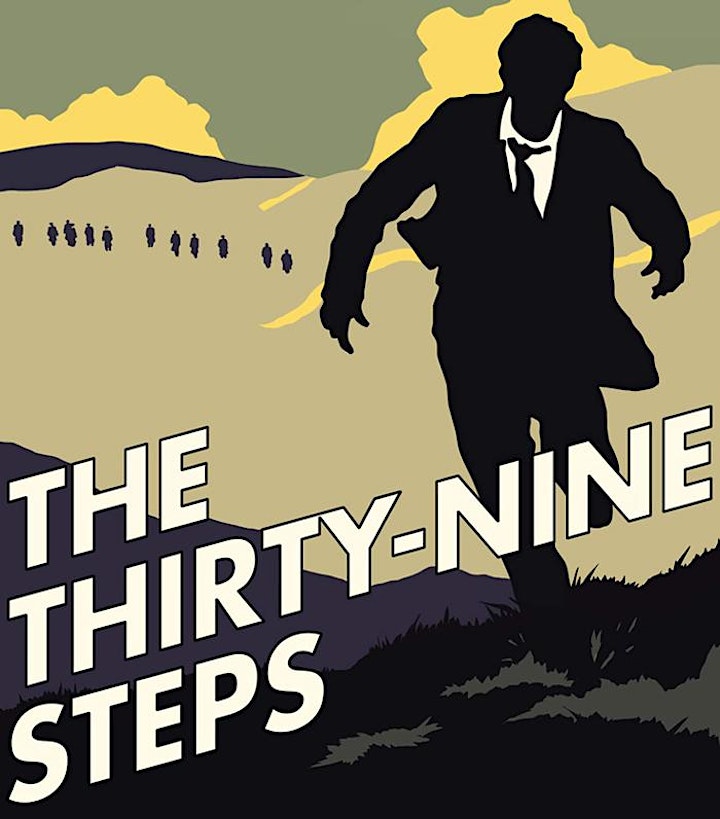 "I was swept away by the adventure and laughing"
Julia Neugarten, author and blogger
By Arrangement with Edward Snape for Fiery Angel Limited.
Adapted by Patrick Barlow from an original concept by Simon Corble and Nobby Dimon.
Re-written for the stage, Hitchcock's classic thriller soars to new comic heights, with just four actors recreating over 139 characters from the original film; the spies, thrilling rooftop chases, an onstage plane crash, handcuffs, missing fingers and some good old-fashioned romance.
"[The] actors and technicians interact to create an almost postmodern and highly amusing clash of form and content... highly entertaining... suitable for everyone age 8 upwards. I would highly recommend you take a few hours out of your weekend to go see this show."
Winner of Best Comedy Olivier and Tony awards the London production ran for nine years! Loveday Smith (Sam Mendes' Cabaret) and Mark Winstanley (director QETC's The Importance of Being Earnest) head a multi-talented cast for an unforgettable evening of pure pleasure.
This QE2 production gets their customary, fast-paced treatment! For an early taster of what's to come, here is the YouTube trailer of the original West End production.
Venue
This show is at the state of the art CC Amstel, a 154 seater, which opened in September 2018. The theatre is at the new Cullinanplein 1, Amsterdam.
Group Bookings
A 10% discount is available for bookings of 10 or more tickets. Please email bookings@qetc.nl for more information.
Families, Kids & Students
The play is highly recommended for kids from aged 8 and up. Older children will be wowed by the magic of the stagecraft created on stage and the actors' abilities to switch characters at the blink of an eye. It's also perfect for anyone studying drama.
"The 39 Steps" is presented by special arrangement with SAMUEL FRENCH LTD, a Concord Theatricals Company.
Refunds: We regret that we are not able to refund tickets. We always try to allocate tickets for another performance. Please email us at bookings@qetc.nl