The biology of stress in a dairy cow
Description
About
---
During stress events, dairy cow feed and water intake drops, frequently resulting in dehydration and significant deficiencies in nutrient uptake. The result of these deficiencies negatively affects milk production, reproduction, health, overal performance and mortality.
You are invited to attend this educational and interactive workshop where we will interact with Dr. Lance Baumgard as he sheds light on how a dairy cow's biology is affected during stress events - and more importantly - what a dairy producer can to do to intervene and support his herd.
We sincerely hope you can join us!
Rundvee Fokkerij Studieclub - Bovigen Dairyconcept - TechMix Global

Presented by Dr. Lance Baumgard
---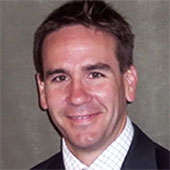 Lance is a native of southwest Minnesota who grew up on a swine and row-crop farm. He has a B.S. and M.S. degree from the University of Minnesota and a PhD from Cornell University. Baumgard joined Iowa State University in 2009 and is the Norman Jacobson Professor of Nutritional Physiology in the Department of Animal Science. He teaches Principals of Nutrition, and coteaches Food Processing for Companion Animals at the undergraduate level and teaches Bioenergetics and co-teaches Advanced Ruminant Nutrition at the graduate level. Since 2006, Baumgard's primary research emphasis has been on the metabolic and endocrine consequences of heat stress in both ruminant and monogastric farm animals. Lance has been the PI or co-PI on over $5.8 million in research funding including 5 USDA grants. Lance and his group have published 20 reviews and book chapters, 68 research articles, 146 abstracts, and 70 conference proceedings for regional meetings concentrating on industry relevant issues.
Agenda
---


19.00 - 19.30 Reception & Registration
19.30 - 19.45 Introduction
19.45 - 20.30 Presentation of Lance Baumgard
20.30 - 20.45 Break
20.45 - 21.45 Questions
21.45 - ... Social event and networking
Contact information
---


Yoeri Booijiink | Rundvee Fokkerij Studieclub

Yoeri.booijink@wur.nl | +31 6 81212473
Jelmer Rijnhart
Jelmer.rijnhart@wur.nl | +31 6 46 28 81 22
Laurens Rutten | TechMix Global
Laurensrutten@techmixglobal.com | +32 475 81 49 25 | +1 540-550-3734