Multiple Dates
The LGBT GAY History Tour. 400 years of gay history in Amsterdam by Henk.
A 2 hour walking tour through historic Amsterdam, outlining LGBT emancipation, history and gay icons in Amsterdam, the Netherlands.
About this Event
We'll start at Homomonument—the first monument in the world dedicated to the gay and lesbian victims of the Holocaust. We'll walk through historic Amsterdam and enjoy the scenery while I tell you about the gay history of the city. We'll see the canals, the palace on Dam Square, and the Red Light District.  Henk will enlighten you about being gay in the 17th Century and about prosecution during the centuries and how gay men and women found ways to live their lives. He takes you back to 1970 when social revolution and a gay writer paved the way for a thriving gay life in Amsterdam as Gay Capital. We'll end the tour at Café 't Mandje, a gay bar that opened in 1927.
We beginnen bij het homo monument, het eerste monument in de wereld voor LHBT slachtoffer van WOII. We lopen door wonderschoon historisch Amsterdam en genieten van de wandeling terwijl ik vertel of de gay geschiedenis van Nederland. Lesbisch zijn in de 17de eeuw, vervolging gedurende de eeuwen, de jaren 70 toen de vrouwen emancipatie begon en een schrijver een onze individuele verantwoordelijkheid vastlegde. Amsterdam als gay capital van de wereld. Het homo huwelijk, hoe kwam dat tot stand? We eindigen bij cafe 't Mandje, geopend in 1927 toen homo's nog actief vervolgd werden. Geniet van een mooie wandeling en een fascinerende geschiedenis.
Veelgestelde vragen
Hoe kan ik de organisator bereiken als ik vragen heb?
If you have questions, please mail us at info@specialamsterdamtours.
Wat is het restitutiebeleid?
Upto 7 days before the tour you can ask for restitution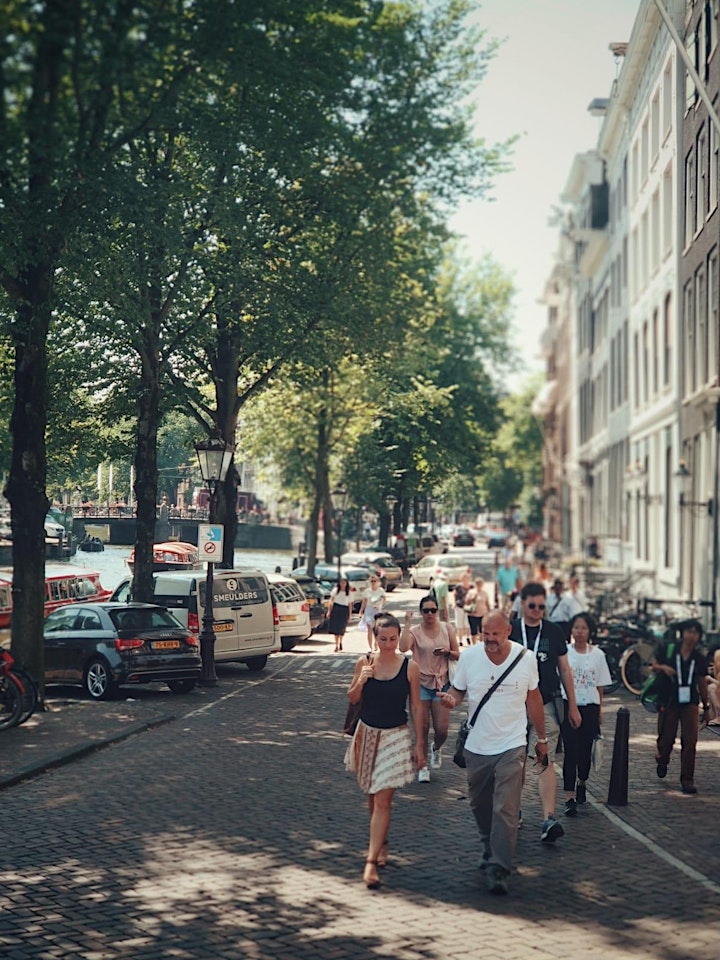 For KLM, Over the Rainbow. Henk gave the LGBT Gay History Tour in celebration of 50 years Stonewall and 100 years KLM. " the tour was amazing" one of the quotes of an insta influencer
400 years of lgbt gay history of Amsterdam and the Netherlands. What is it all about. Listen and watch Henk while he talks about the tour and takes you on a walk through Amsterdam. Standard in English, also available in Dutch, German and Spanish. Please ask for conditions for tailormade tour in your own language.
400 Jahre schwule Geschichte von Amsterdam und die Niederlande. Hore Henk an weil er wandert durch Amsterdam und erzahlt uber den Tour.
400 jaar LHBT homo geschiedenis van Amsterdam. Waar gaat het over? Luister naar Henk terwijl over de tour vertelt en je meeneemt op een wandeling door Amsterdam.
400 anos de historia gay de Amsterdam y Holanda. Durante un paseo Henk explica la emancipacion de LGBT y habla de Icones de movimiento.