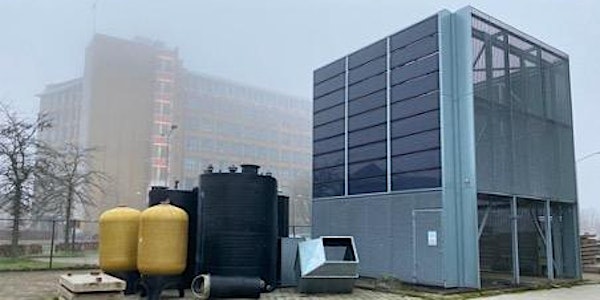 The New Block Talks: Biobased village - geannuleerd
The New Block Talks: Biobased Village
Date and time
Wednesday, February 9, 2022 · 1 - 2:15am PST
About this event
Op vrijdag 17 september 2021 opende wethouder Rik Thijs van de gemeente Eindhoven en directeur duurzaamheid Lars van der Meulen van VolkerWessels. Een waardevol startpunt voor het makers district en ook het nieuwe brandpunt van de ontwikkeling van de laatste fase van Strijp-S.
Hoe de plannen eruit gaan zien en wat het belang is van deze broedplaats op deze plek, daarover gaan we het gesprek aan!
Een deel van de locatie, naast The New Block is reeds circulair 'gesloopt' en is de komende 2 jaar beschikbaar als buitenruimte voor een Biobased Village. Een terrein waar wij voor ons zien dat er een verzameling circulair/ biobased en modulaire woningen komt te staan. Een klein dorp van goede voorbeelden bij elkaar. Te exploiteren als vergaderplek, als B&B, als …?
About the organizer
Kom naar The New Block om te ontmoeten, werken, discussiëren en creëren. We dagen je uit om samen toe te werken naar een nieuw tijdperk in de bouw. Van eigen programmering tot een podium voor andere circulaire initiatieven, The New Block is altijd in ontwikkeling en beweging.