The Only Way is Up! - International Conference 2019
About this Event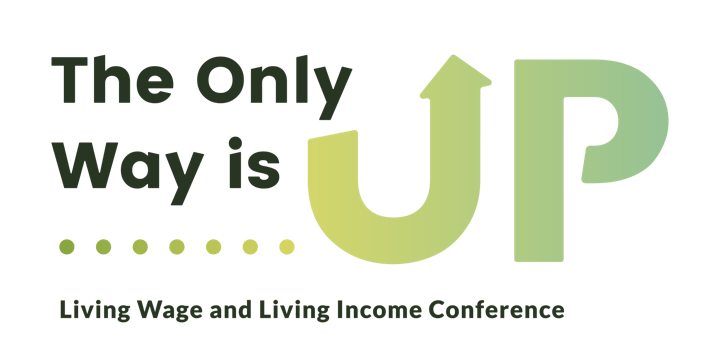 Seven organisations team up and invite you to create impact!
'The Only Way is Up!' is a two-day conference on 5 and 6 November organised by seven partners who are actively contributing towards achieving a decent standard of living in the agri-food supply chain. We want to increase impact by working together.
Through workshops, panel discussions and presentations, the conference seeks to address challenges in global agri-food supply chains, related to living wage and income. The focus is on innovations from businesses, governments and civil society, while stimulating open dialogue and drive collaboration. The conference aims to stimulate increased and concrete efforts towards a decent standard of living in the global agri-food supply chains.
The two-day programme offers you:
Inspirational speakers, interactive workshops, fiery discussions and a matchmaking programme to meet like-minded people and to work jointly within your supply chain.
Debates with representatives from business, governments and civil society on how to take responsibility and realise living wage and living income.
Interactive breakout sessions on topics like: dealing with living wage and living income in public procurement; responsible sourcing; the context of competition rules; methodologies for wage setting; the role of financial institutions.
Best practices and hurdles in the supply chains of bananas, cocoa, flowers, and many more.
Innovative technologies, like blockchain technology and sustainable pricing mechanisms.
The conference is organised by:
Hivos, Fairfood, Dutch Ministry of Foreign Affairs, German Federal Ministry for Economic Cooperation and Development, Rainforest Alliance, Fairtrade, and IDH, The Sustainable Trade Initiative.