Sales Have Ended
Ticket sales have ended
Sorry no more tickets available, please contact us for inquiries.
Sales Have Ended
Ticket sales have ended
Sorry no more tickets available, please contact us for inquiries.
Description
The Power of Networks
Networking has long been recognised as a powerful tool for business people and professionals. Knowing more people gives you greater access, facilitates the sharing of information, and makes it easier to influence others for the simple reason that influencing people you know is easier than influencing strangers. The creators of LinkedIn, Facebook, and Twitter have built their empires on the presumption that their social networking tools help people build their networks and remain better connected than ever. Are leaders today more powerful with greater connectivity and the power of social networks?
Hosted by our partner KPN, the RightBrains summer event will bring you inspiring stories from digital leaders. Learn how technology enhances the power of networks from different perspectives.
Programme
Be there at 14:00 for checking in. Our first speaker sets the stage at 14:30. Chairman of the day is Arco Quist.
After the amazing keynotes, we will have a nice surprise for one of our young talented digital guests.

At around 17:30 it's time for more networking, fun, drinks and snacks.
Inspiring keynote speakers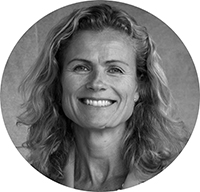 Carolien Nijhuis is managing director Internet of Things for KPN and will talk about creating new business opportunities for Smart Industries. She will explore the possibilities of combining IoT and Data Services and share some impactful use cases as well as taking you through the challenges of bringing innovation and an entrepreneurial spirit in a corporate organisation.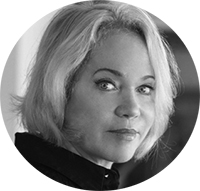 Dr. Karen Stephenson is a Social Network Analysis pioneer and award-winning corporate anthropologist lauded ground-breaking work in social network theory, and network management. She will share how leading organisations, governments, and public bodies have leveraged her insights into social networks on matters ranging from workplace collaboration and transformation to 'hidden intelligence' about terrorist networks.


Melissa Raczak is Technology Partner at Deloitte with more than twenty years' experience in the telecommunication, media and technology industries. She will talk about her journey to the top of the pyramid, her career challenges and some lessons learned to inspire us on how you and your organisation can create tangible successes on the diversity and inclusion agenda. Melissa will share what Deloitte is doing to make D&I actionable at the leadership level and down.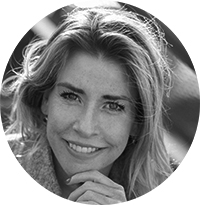 Sanne Kanis is tech expert, author and consultant on digital growth strategies. She built her career in three major tech companies: Google, Spotify and Booking.com. Based on her experiences she will share 5 lessons learnt to grow your career in tech. On top of that, Sanne will read from 'De Bubbel', her recently published novel on tech culture.
Go networking Girl and sign up for our event now!


Event sponsor: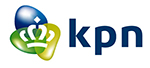 Our partners: