We are back again with our movie evenings in person! Monday, September 20th, we will watch "The Rider"(2017)
About this event
We are back again with our movie evenings in person!
We will meet for the first movie of this season on Monday September 20th, with the movie "The Rider" (Chloé Zhao, 2017). Doors are open from 7PM onwards, we start with the movie at 7:30PM. Unfortunately, we are still limited by covid regulations, this means that for this event we require you to come with a proof of vaccination (corona-check app) or negative test (https://www.testenvoortoegang.org/), and bring also some identification (ID-card or driving license, for example) - thus, we are able to give more people the opportunity to join for this event. We thank you for your understanding.
About "The Rider": Chloé Zhao won this year the Oscars for best movie and best direction with the film "Nomadland". Her previous movie, "The Rider" (2017), was considered by many cinema critics as the best independent movie of that year. Her peculiar story-telling style, blending reality and fiction, produces very personal and deep touching movies.
"The Rider" is a nice movie to start the academic year, because brings up topics such us the meaning of success, pursuing our big passion and setting life-goals, the challenges (and inconveniences) of following what we really love, the supportive role of family and friendship - and a lot of horses ;).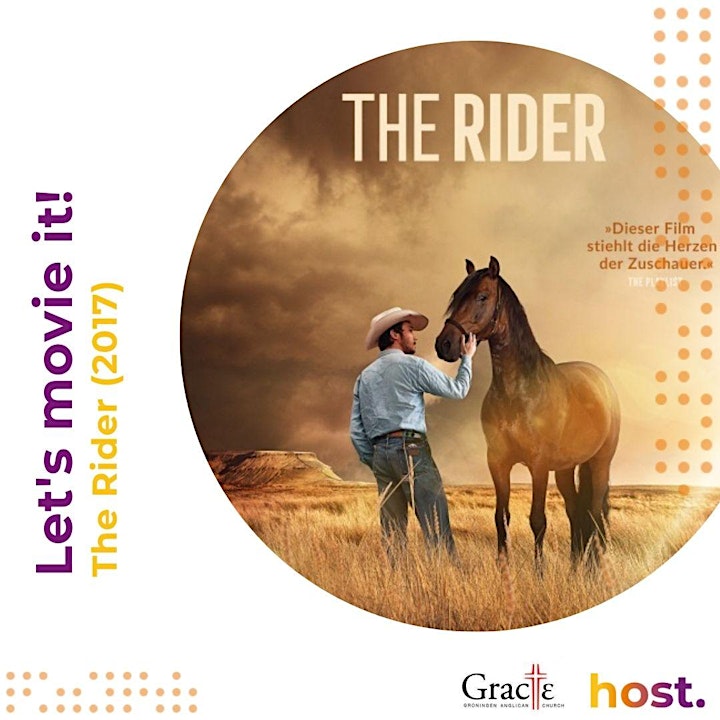 Organizer of The Rider (2017)