Dismantle the unconscious limiting beliefs that determine everything that you think, feel and do as a human being and creator.
About this event
Want to live up to your full potential as an entrepreneur, leader or creator? The ROAST is about the unconscious LIMITING BELIEFS within your personality that are KEEPING YOU AWAY from living in alignment with your PURPOSE.
Before the session you will fill out the extraordinary PURPOSE SCAN. Based on your unique results Awake Origins founder Joel aan 't Goor will give you crucial personal insights into one or more unconscious layers of your personality. GET ROASTED and DISRUPT YOURSELF in just 45 minutes!
Step 1: register
Step 2: take 15 minutes to fill out the Purpose Scan
Step 3: receive extraordinary insights about yourself during the 45 minute webinar
Want to go all in? Skip the Roast and register for our 6.5 hour Decode Yourself!
About the Purpose Scan
The Purpose Scan is by far the most in depth, accurate scan of the human psyche that you have ever seen in your life. It hacks reality on the level of your unique personality software and purpose. This profound quantum psychology scan is able to measure the unique energetical blueprint of your psyche. Thousands of entrepreneurs, leaders and creators around the world have gone before you and have experienced its impact.
About Joel aan 't Goor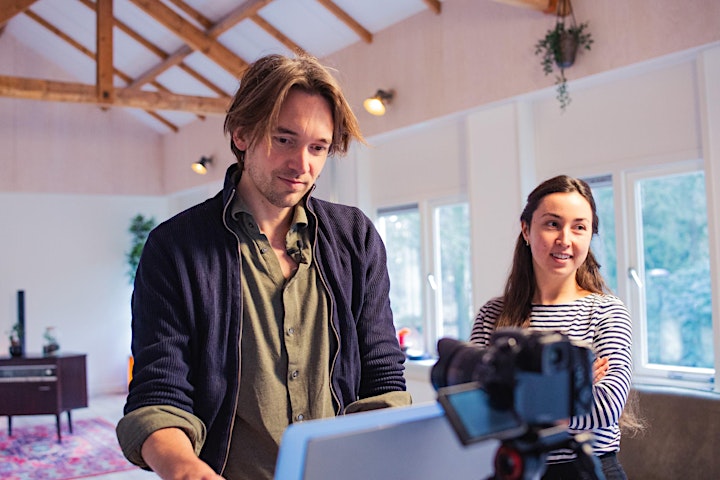 Joel is a psychologist, author, and serial entrepreneur. He has been supporting countless businesses, creators, leaders, entrepreneurs and change-makers for over a decade now. Joel is the founder of Awake Origins, the international movement for successful, awake and purpose-driven creators, entrepreneurs, leaders and impact-makers. Awake Origins is dedicated to accelerating the awakening of humanity, to co-create a brighter future, a world where living your Purpose is a birthright, and love and connectedness lies at the foundation of our society.
Joel believes that next-level leadership is about Purpose and Profit and would like to see people and businesses thrive according to this still rare formula. Joel is also the founder of the World Consciousness Forum and Open Business Leaders. 
What is Joel's purpose? To establish the tipping point for transformation on earth by waking up 10% of all entrepreneurs and leaders in the world and supporting them in becoming 'inside-out manifestation powerhouses'.
"A shared, joyful reality for life on earth will only arise with a revolution on the inside: wake up, take true responsibility for ourselves and become inside-out creators. As awake entrepreneurs and leaders, we will act as a catalyst to manifest the desired transformation on earth." – Joel aan 't Goor
Your heroism is that you dare to follow your Purpose, whatever it takes. This doesn't mean that living from a place of Purpose is burdensome and serious. On the contrary. Lean back and enjoy the ride!
AWAKE ORIGINS
This event is organized by Awake Origins. We are an international community for creators who want to expand their consciousness, create from the inside out and celebrate life: www.awakeorigins.com

Organiser of The ROAST of your LEADERSHIP