Description
From the day you are born, your personality is created through interaction with your environment. But you are not your personality, you have a personality. Today, we mercilessly strip you of all your subconscious motivations, blind spots and pitfalls. No worries, we will also build you up again with love. ;)
We do this based on the next step in personality testing: The Project Insides Scan. Like no other way, it will map YOU in the deepest level of your psyche.

Are you looking for a special evening full of fun and practical life tips? Come alone or bring your friends! Drinks are included!
Program
19:00 - Reception
19:30 - Start
21:30 - Drinks
Speaker: Joel aan 't Goor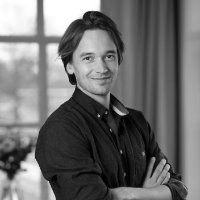 Business administrator and psychologist Joel aan 't Goor is the founder of Business Leaders. An international cross-sector network of CEOs of large and medium-sized enterprises. His strength lies in a combination of a deep understanding of people, entrepreneurship and business.

IF YOU WANT TO PARTICIPATE IN THE ROAST IT IS ABSOLUTELY NECESSARY TO FILL OUT THE PROJECT INSIDES SCAN BEFORE 4 PM NOVEMBER 27TH.

FILL OUT THE SCAN HERE: http://scan.projectinsides.com/dutch.html
(Dutch spoken)

Testimonials

"A nice afternoon where your profile gets cracked, in a relaxed and playful way. Recommended for anyone who feels it's fun or important to make a breakthrough in his/her personal development!"
Rinze Luinenburg
"You will find out things about yourself which you've never known!"
Jamie Merkies
"A great event, nice to see that you think you know so much about yourself, and yet you can still gain new insights."
Jeroen Gerritsen