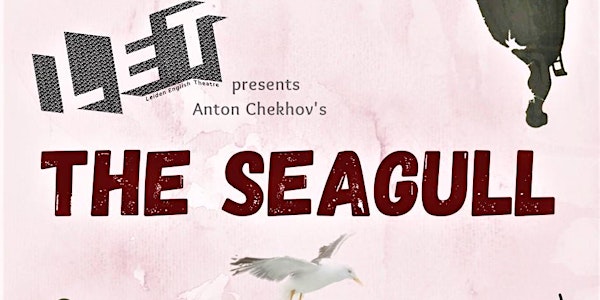 The SEAGULL by Anton Chekhov by LET theater 9,10 Dec
A brand-new adaptation, by LET of Anton Chekhov's Classic ,'The Seagull'. co-directed by Charlie Bird and Chiara Piacenza.
When and where
Location
Mike's Badhuistheater Badhuistheater Boerhaaveplein 28 1091 AT Amsterdam Netherlands
About this event
A New adaption by Charlie Bird and co-directed by Charlie Bird and Chiara Piacenza, of Chekhov's intriguing tragicomedy. Set in a rural Russian estate - aging actress Irina Arkadina clashes with her idealist son Konstantin, who pines after the ambitious budding actress Nina, who in turn is fascinated by the renowned playwright Trigorin...
This tender web of relationships makes a spider wrought with jealousy.
with Jackie Poplar as Madame Arkadina,( a famous actress) Adam Lawrence as Kostia ( her son) and Danielle Hollreiser as Nina ( the young actress)
The play, is within the play.
Dreams are both fact and fiction
Love is both lucid and lost.
LET theatre have brought numerous exceptional productions to the Badhuistheater in the past years. All performances of Their version of 1984 by Orwell were totally Sold Out.