Description
This is a members only event.
Expert Tables is a group session that connects 10-15 innovative female entrepreneurs in the plan and startup phase to experts to find solutions to urgent business issues. Every session, we invite experts from different fields (finance, funding, marketing, and more) to support these sessions with advice and contacts.
This month: PR & Marketing/Communication
We always start these sessions with a story from an expert from our host. We start with learning some general tips and advice on entrepreneurship. We hear about dilemma's, about success and failure, and how we can prepare for it.
Each Expert Tables builds on your personal business cases. It is therefore essential that you talk precisely and that you listen carefully to the advice given to you by the experts. Not to mention that you need to prepare for these sessions. Bring your business plans, financial plans, and everything else that would be valuable for your experts.
14:00 Walk in
14:10 Opening by TheNextWomen
14:15 Pitch on business development by Accenture
14:25 The story about The Media Nanny by José Woldring
14:40 Four expert tables. Groups of 2-5 entrepreneurs discuss their business plans with an expert they have been assigned to (45 minutes)
15:25 Break
15:35 Four expert tables. Groups of 4-6 entrepreneurs discuss their business plans with an expert of their choice (45 minutes)
16:15 Summary by experts
16:20 Concluding remarks by TheNextWomen
16:25 Network
Host - Accenture
Experts:
PR
José Woldring - The Media Nanny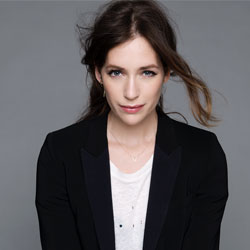 In the space of just a few years, José Woldring has built up her fledgling company The Media Nanny into one of Dance Music's foremost PR agencies through her impressive drive and vision. In 2010, she made the brave decision to set up her own company. With the likes of Martin Garrix, Oliver Heldens, Hardwell, Disclosure, Laidback Luke and Joris Voorn on their books, their roster of clients features many of the most successful names in Dance Music. Whether it's an international magazine cover, online coverage, radio station visits or TV features, The Media Nanny takes care of it all. With a dependable, tireless working attitude, José is one of the industry's most acclaimed PR managers, with a young, dynamic team working alongside at her.
Online Marketing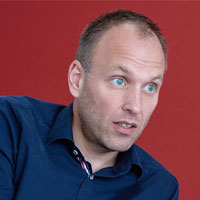 Wouter van den Berg - Facebook
At Facebook, Wouter supports and helps to grow a whole new generation of successful companies that is building, growing and scaling their business with the help of the Facebook and Instagram platforms. An important part of this job is to connect with the start-up and venture capital eco-system in the Benelux to identify and support successful and scalable start- & scale-ups.
Before joining Facebook, Wouter founded and funded several start-ups, amongst other as partner at Brooklyn Ventures, where he was both investing in and actively helping to grow, scale and internationalise several start-ups.

Content Marketing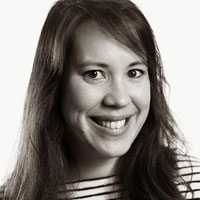 Lindsay Pronk - Spaces
Lindsay (35) is a creative and performing thinker with a focus on the written word. With passion for copywriting and storytelling, she co-decides on the look and feel of Spaces. She's always looking for the fine line between serious content and popular culture references. Spaces offers an innovative work environment, focused on design, culture and a good work-life balance. A perfect fit for Lindsay.
Prior to working for Spaces, Lindsay worked for Dutch shoe manufacturer Fred de la Bretoniere, where she was responsible for online marketing, such as social media and e-commerce. Real commercial knowledge was gained at design furniture label Vitra where she worked in marketing and sales.

Storytelling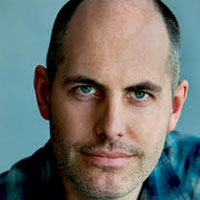 Godfried Hartkamp - Verhaalmakers
Godfried Hartkamp is founder of Verhaalmakers a media agency based in Amsterdam that specializes in the production of online video, transmedia and corporate storytelling. As an expert in the field of storytelling, he helps entrepreneurs and organizations to tell meaningful stories for whom he organizes training and workshops. In addition, as a guest lecturer in storytelling Godfried is linked to Wageningen University and Research Centre (WUR).
Previously Godfried worked as a reporter and director for various television programs for public and commercial broadcasters.