Description
TheNextWomen offers the unique possibility to participate in the free Startup Stories. Group sessions with ambitious entrepreneurs, professionals, and experts. Small groups of max thirty participants get the opportunity to ask questions, and gain advice, from each other and experienced entrepreneurs. TheNextWomen invites experienced entrepreneurs to each session to support participants with advice and contacts. Do you want to share an issue select 'yes' when you register for your seat and we will let you know as soon as possible if you have been selected.
Date and time: March 22, 15:30 - 17:30
Location: Van Lanschot, Apollolaan 150, Amsterdam
Program:
15:30 – Walk-in
15:40 – Intro Startup Stories by TheNextWomen
15:50 – Pitch by host: Van Lanschot
16:05 – Pitch by Lieke Pijpers of The Next Closet
16:20 – 2-3 issues by participants + questions & answers
17:10 – Network
17:30 – End
30 participants max.
Experts: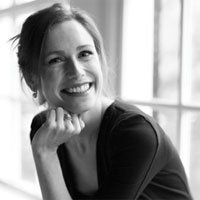 Lieke Pijpers holds a Master degree in Strategic Product Design from Delft University of Technology. She co-founded The Next Closet in 2013, as a result of an unmet need to recycle pre-loved garments and her ambition to create a sustainable impact.
The Next Closet is an online peer-to-peer platform for second hand designer fashion, based in Amsterdam. The unique combination of Ebay and Net-a-Porter inspires women to invest in qualitative fashion and to resell their wardrobes.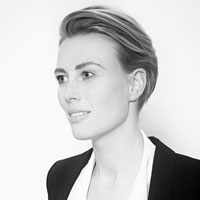 Janneke van den Heuvel started her first Startup straight from school (marketing). Creating products/brands and finding a market fit is what drives her still. With TryLikes she can finally turn all the hard learnings and mistakes into success. Her co-founder Steven learned her a thing or two about tech. She's working hard to become a serious geek one day.
Janneke is co-founder of TryLikes and can share her story on how to onboard many big (corporate) brands in a fast moving market.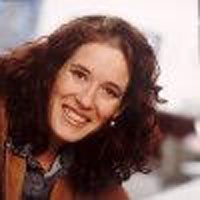 Astrid de Groot (49 jaar) started working in the advertisment business after graduation. She started her own communication firm L'eau at the age of 28 and worked for clients in the likes of T-Mobile and Interpolis. Around 40 years old, she felt she needed something new, so she founded HappyRainyDays. A brand for coats. This got her a lot of experience in online marketing and (European) retail. She sold her shares in 2016.
What others say:
"Incredibly valuable and inspiring! It has again brought me many new ideas, where I can get to work properly. I am now at work putting my concept on paper. Additionally, the focus tips help me when it comes to pitching your concept and to sharp formulate your requests for help. "
"Very inspiring and effective."
" thank you for a wonderful 1st meeting! I had almost no expectations and I have enjoyed it a lot, it was very useful for me, since I just recently started my 1st startup :) thank you for everyone's contributions and hopefully you also found my contributions useful"