Description
TheNextWomen offers the unique possibility to participate in the free Startup Stories. Group sessions with ambitious entrepreneurs. Participants get the opportunity to ask questions, and gain advice, from each other and experienced entrepreneurs. TheNextWomen has invited experienced entrepreneurs to this session to support participants with advice and contacts. Do you want to share an issue select 'yes' when you register for your seat and we will let you know as soon as possible if you have been selected.
Date and time: April 19, 15:30 - 17:30
Location: Grant Thornton, Amsterdam
Program:
15:30 – Walk-in
15:45 – Intro Startup Stories by TheNextWomen
15:55 – Pitch by Robert Karremans of Grant Thornton/InCompanion
16:10 – Pitch by Constance Scholten of Camarilla
16:25 – 2-3 issues by participants + questions & answers
16:55 – Closing statements by TheNextWomen
Robert Karremans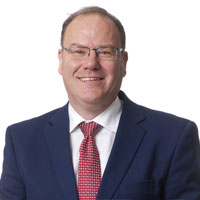 Born in the sixties in an Entrepreneurial family; Worked for over 25 years in the Banking Industry. Responsible for the new retail-outlets (change from branches to shops all over the Netherlands) and Franchise. Self-employed since the end of 2010. Started a 2 businesses: one in financial services and another: wholesale in yarn. Now since mid 2015, managing director of the start-up called Incompanion (powered by Grant Thornton).

Constance Scholten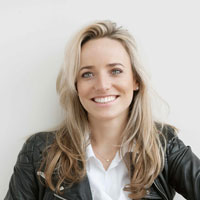 Constance Scholten chose for her love of the Internet over her studies in Law very early on. She became a partner at Van Beuningen & Partners at 23, after which she was Commercial Director at TravelBird. During this time, Camarilla was born, and Constance oversaw its evolution from idea to reality. Now, with users in over 90 countries Camarilla is at the center of everyone's attention, with a growing and active global user base. More passionate than ever about about her work, the present is bright, and the future is even brighter. Get in touch!
What others say:
"Incredibly valuable and inspiring! It has again brought me many new ideas, where I can get to work properly. I am now at work putting my concept on paper. Additionally, the focus tips help me when it comes to pitching your concept and to sharp formulate your requests for help. "
"Very inspiring and effective."
" thank you for a wonderful 1st meeting! I had almost no expectations and I have enjoyed it a lot, it was very useful for me, since I just recently started my 1st startup :) thank you for everyone's contributions and hopefully you also found my contributions useful"
WHEN