Dit evenement is afgelopen.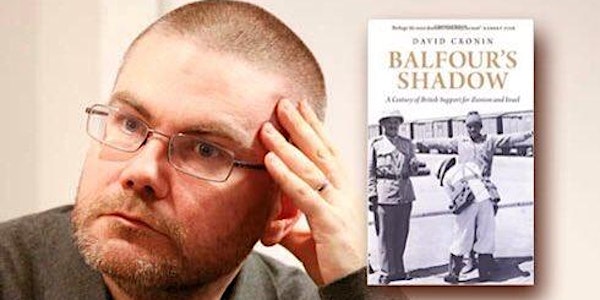 100 years since the Balfour Declaration changed our world
Waar en wanneer
Locatie
Academisch-cultureel centrum SPUI25 25 Spui 1012 XA Amsterdam Netherlands
Kaart en routebeschrijving
Beleid voor refunds
Geen refunds
Beschrijving
In November 1917, Britain caused one of the great fault lines in the Middle East. A declaration signed by Arthur James Balfour, then foreign secretary, favoured the establishment of a 'Jewish national home' in Palestine, a predominantly Arab land.
€5,- ticket fee will be deducted from the price of the book bought at the event.
David Cronin's new book, Balfour's Shadow, provides a trenchant critique of Britain's 100-year-old support for the Zionist colonisation project. Unearthing facts neglected by many historians, Cronin documents Britain's frequently brutal conduct when it ruled Palestine between the two world wars. Such brutality facilitated the dispossession of Palestinians and spawned injustices that have been allowed to fester.
Britain's relationship with the Zionist movement has proven resilient, despite periods of hostility. A century ago Britain was the chief imperial sponsor of the Zionist project; today some of Britain's key policies on 'defense' rely on Israeli-designed weapons. Balfour's Shadow traces the evolution of an intriguing alliance with lethal consequences.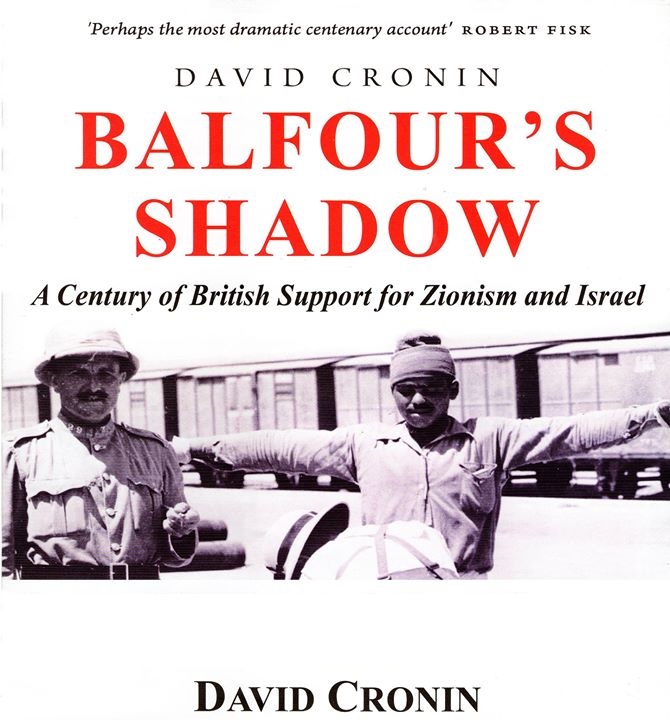 About the speakers
David Cronin is an Irish journalist and political activist. He is a contributing editor with The Electronic Intifada, a website focused on Palestine. His earlier books are 'Europe's Alliance With Israel: Aiding the Occupation' (Pluto, 2011) and 'Corporate Europe: How Big Business Sets Policies on Food, Climate and War' (Pluto, 2013).

Ihab Saloul is Palestinian, and Assistant Professor of Cultural Studies and Academic Coordinator Heritage & Memory Studies at the University of Amsterdam. Saloul is also a visiting professor of culture and politics at Freie Universität Berlin. He was a EUME-Fellow at the Wissenschaftkolleg zu Berlin (The Institute for Advanced Study, Berlin), and taught previously Comparative Literature and Media Studies at Maastricht University.

Janneke Stegeman studied protestant theology at the VU University and obtained her master's degree in Old Testament studies. In 2014, she earned a PhD with her dissertation 'Decolonizing Jeremiah: Identity, Narratives and Power in Religious Tradition'. Stegeman until recently was 'Theoloog des Vaderlands'. She also worked as a theologian at De Nieuwe Liefde.

Anne de Jong (moderator) is an assistant professor Anthropology of Conflict with a region expertise on the Middle East (Palestine, Lebanon, Syria and Bahrain). For her PhD she conducted a 19 month fieldwork research in the Occupied Palestinian Territories including East-Jerusalem and Gaza.
In cooperation with: