Dit evenement is afgelopen.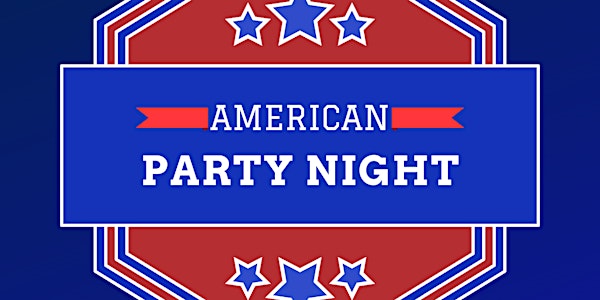 American pre Party night
American Theme Party Night
Waar en wanneer
Locatie
Hostel The Golden Stork 22 Bierkade 2512 AB Den Haag Netherlands
Kaart en routebeschrijving
Over dit evenement
American pre Party Night at The Golden Stork is back! Dancing on party hits and maybe even some country… Enjoying mac 'n cheese, hotdogs and more. Ofcourse Beer Pong, Flip Cup and Corn Hole won't be missed! 🧉🏆 If the group feels like it the activity can be continued elsewhere afterwards..
American pre Party Night takes place on Friday 12th of August, from 7.30 to 11 pm. Everyone is welcome! We will of course serve beers and let's not forget the punch bowl...! So come enjoy some food & drinks, dance and play some competitive games! You also get the possibility to make new (international) friends! 🫂
🗽 Location:
Bar/living room area of The Golden Stork: nice, chill, informal, international place
👨🏽‍🎤Dress code:
Anything blue / white / red! Don't forget stars or perhaps country style..
🔖 Notes:
Free entrance and everyone is welcome, you can bring your friends!
🌭🍩 Food and drinks:
Vegan and vegetarian American style snacks and drinks are available! (at your own costs)