Evenementdetails
Locatie
Hotel Okura Amsterdam
333 Ferdinand Bolstraat
1072 LH Amsterdam
Netherlands
Beschrijving van het evenement
Beschrijving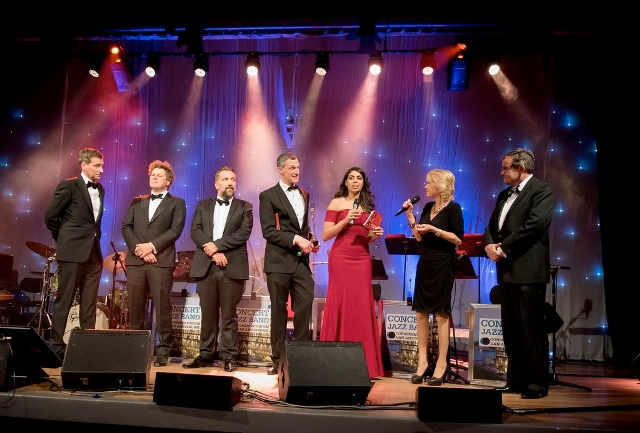 Amsterdam Business Award
On June 15th 2018 the Amsterdam Business Award will be handed out for the nineth year in a row to one of the three nominated organizations that have proven to be an example in their way of doing business. The nominees are organizations that deserve to be rewarded because they have shown a clear contribution to the Amsterdam region by creating jobs, innovative products, social and environmental solutions, city marketing, etc. This year for the second time the Amsterdam Business Award Gala will be held in Hotel Okura Amsterdam. A surprise chef will be responsible for the gala menu and lots of entertainment will be programmed on stage. The ultimate night for decisionmakers and their relations to relax, laugh and enjoy each others company. Winners of the award were Olcay Gulsen from Supertrash, Hans Brouwer from MassiveMusic, Raymond Cloosterman from Rituals, Guido Heezen from Effectory and Renny Ramakers from DROOG Design, Oos Kebeke from Kesbeke, Patrick Hendrikse/Bart Obertop from Brouwerij 't IJ and Philippe Vorst from New York Pizza.
Culture Award
The organization also wants to support cultural organizations with the Culture Award. A prize for the cultural organization that has shown to be an example in their field of business. Ivo van Hooven from ToneelGroep Amsterdam won the first edition, Pierre Audi, won the second edition because of the worldwide recognition in the world of opera and the positive exposure they create for the city. The third prize was rewarded to Richard Zijlma from the Amsterdam Dance Event (ADE) and the fourth prize was won by André van Stigt from Architectenbureau J. van Stigt. Last year the award was won by Jaap van Zweden.
International Award
A prize that will honor the foreign companies in this region that have contributed to the region without even having Dutch roots. The companies and their contribution in many ways are crucial for the economic development of this region and the opportunities to collaborate, innovate and co-create together with small and medium enterprises.Previous years the prize was won by Dook van de Boer from TataSteel, Darren Huston from Booking.com, Peter-Willem Burgmans from MCI-Group, Michael Crimp from IBC and Daniel Grieder from Tommy Hilfiger.
Program:
18.00h Welcoming guests

19.00h Seating

19.15h Opening evening

19.30h Diner and entertainment

21.15h Awards

22.15h Networking

23.30h Drive home safely
Dresscode: Black Tie
Datum en tijd
Locatie
Hotel Okura Amsterdam
333 Ferdinand Bolstraat
1072 LH Amsterdam
Netherlands