Dit evenement is afgelopen.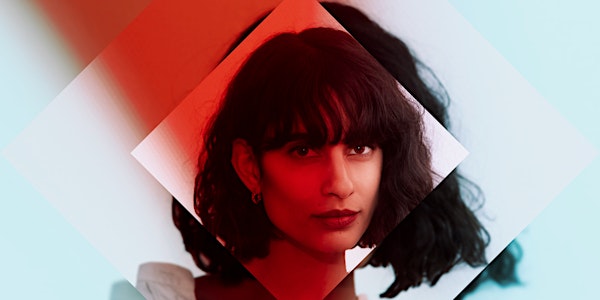 Better Future Now: Music Makes Change
Tijdens het Better Future Now Festival bundelen Waag Futurelab en impactplatform Music Makes Change (MMC) hun krachten!
Waar en wanneer
Locatie
New Metropolis Zuidoost 876 Bijlmerplein 1102 MG Amsterdam Netherlands
Kaart en routebeschrijving
Over dit evenement
(This event is English spoken)
Music Makes Change is intimate and open impact platform, that allows us to (re)connect, to feel the power of music, and to make lasting positive change in our communities, through civic engagement.
Artist / singer-songwriter Norman Vladimir believes that "one hour can change the world". And that is why he, in partnership with Waag Futurelab, is excited to invite you to experience this special MMC edition, that combines live artists, awareness & action all in one event.
For this event, we are honoured to present singer-songwriter Luka (Lisa Lukaszczyk), who will both perform and be in conversation with us about topics like her music, her creative path, navigating the music industry, and taking control. Check her out on Spotify.
When: Saturday september 24th
Time: 20:00 hr
Location: second floor New Metropolis Zuidoost (pay attention: accessible through stairs, no elevator available)
Program
19.30 - doors open
20.00 - start program by Norman Vladimir
20.10 - introduction Luka and performance
20.40 - paneltalk with Luka and Maru Asmellash (Kazerne Reigersbos & The New Originals) , moderated by Norman Vladimir
21:30 - drinks & music by Emsi Flybokoe
During Better Future Now Festival, Waag Futurelab and impact platform Music Makes Change are combining forces! A typical MMC edition consists of a talented musician/artist who is invited to perform an intimate set of music, followed by a conversation with Luka and Maru Asmellash from Kazerne Reigersbos. This time we will discuss the concept of 'hope'. How can we change the rules instead of fighting the system? Previous artist have been Marle Thomson, Kris Berry and Celine Cairo.
How can you attend? The event is free of charge, meaning we don't ask for a financial payment. However, as always at MMC, the event will conclude with a mandatory sign-up by every attendee for ONE HOUR of volunteering with Kazerne Reigersbos and Maru Asmellash, to make a powerful, local impact in our community and to round out the MMC experience. Just one hour of your time can already change the world!
About Luka
Born in Cape Town, raised and based in the Netherlands; singer-songwriter Lisa Lukaszczyk forms the creative foundation for her band Luka. Inspired by artists such as Feist, Sylvan Esso and Bon Iver, Luka exhibits a sound with touches of dreamy electro-pop, folk and soul. After having released 'Welcome, Generation Everything' in 2018, her debut album 'First Steps of Letting Go' (2020) is out now.​
About Maru Asmellash
Maru Asmellash is the director of Kazerne Reigersbos, a cultural centre in Reigersbos Amsterdam-Zuidoost. In the Kazerne there are 18 studios for creative entrepreneurs, artists, and cultural organisations right in the heart of the neighbourhood. Kazerne Reigersbos is also a community space, for workshops, sports activities, music recordings to meetings, gatherings, and neighborhood activities: all spaces are used optimally on a daily basis. There is a music production room, community workshop, flexible workplaces, (neighbourhood) stage, a kitchen, coffee bar, sports hall, and a community garden. The garden is a green meeting place of 100m2 for and by the Zuidoost community, where they grow beautiful plants and drop by to taste the tastiest home-grown vegetables. Volunteers also run an outdoor community kitchen. Next to bringing together communities at Kazerne Reigersbos, Maru is also one of the co-founders of The New Originals: an Amsterdam-based lifestyle brand that creates performance clothing for creatives and much more.
About Norman Vladimir
Norman Vladimir is a Tennessee-born, New York City-grown, and now living in Amsterdam. Norman was raised on a farm. Drawing from his childhood references - farm life and a traditional southern diet of country, gospel, and old school rhythm 'n blues - and as well as soul, Americana, and classical choral music, he emerged as an international independent, pop/soul singer-songwriter, who sung for President Barack Obama, and opened / shared stages with Norah Jones, John Forte and Me'shell Ndegeocello to name a few.
----------------------------------------------------------------------------------
(NL)
Kan één uur de wereld veranderen? Volgens kunstenaar en singer-songwriter Norman Vladimir wel. In het programma Music Makes Change (MMC) wordt je middels muziek uitgedaagd om opnieuw contact te maken met elkaar en positieve veranderingen in onze omgeving teweeg te brengen. Elke editie wordt een getalenteerde muzikant/kunstenaar uitgenodigd om een intieme set muziek te laten horen, gevolgd door een gesprek met de artiest en een lokale vrijwilligersorganisatie. Eerdere artiesten waren o.a. Marle Thomson, Kris Berrie en Celine Cairo.
Tijdens het Better Future Now Festival vindt een speciale editie van Music Makes Change plaats met singer-songwriter Luka (Lisa Lukaszczyk), waar we het gaan hebben over het concept 'hope'. Hoe kunnen we de regels veranderen in plaats van tegen het systeem te vechten?
Geniet van de muziek van Luka en ga samen met haar in gesprek over haar muziek, creatieve pad, het navigeren door de muziekindustrie, en het nemen van controle.
Betaal met je inzet
Het evenement is gratis, wat betekent dat we niet om een financiële bijdrage vragen. In plaats daarvan kan jij je inzetten voor Kazerne Reigersbos, een initiatief van Maru Asmellash, door hen één uur te helpen.
Wanneer: Zaterdag 24 september
Tijd: 20:00 uur
Locatie: eerste etage New Metropolis Zuidoost (let op: toegankelijk via trap, geen lift)
Programma
19.30 - inloop
20.00 - opening door Norman Vladimir
20.10 - introductie Luka en performance
20.40 - panelgesprek met Luka en Fumilayo Koswal(cultureel programmeur Kazerne Reigersbos ), moderatie: Norman Vladimir
21:30 - drinks & muziek van Emsi Flybokoe