Dit evenement is afgelopen.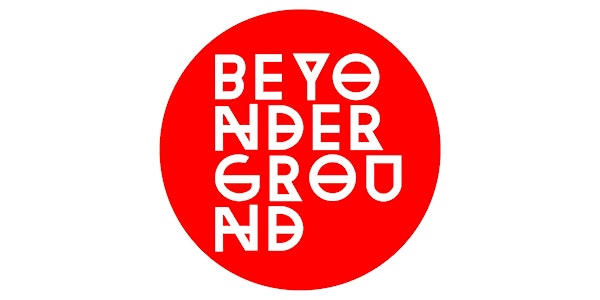 BEYONDERGROUND BUSINESS DAY
Waar en wanneer
Locatie
Oude gevangenis Universiteit Hasselt Martelarenlaan 42, 3500 Hasselt 3500 Belgium
Kaart en routebeschrijving
Beschrijving
Talks about good business to inspire
+ Activation of your business to shake things up
Hilde Claes / Burgemeester Stad Hasselt
Verwelkoming van Beyonderground x IDE Business Day
Stuart Parkinson @stuparkinson / London
Stuart Parkinson has studied brand communication as the Global Strategy Director for Heineken at Wieden+Kennedy Amsterdam and Associate Creative Director for Beats by Dre at R/GA L.A. He now has his own communications consultancy, called mospod. He directs commercials, makes music for his friends, and is engaged in making interactive audio/visual things to make people think about life in new ways.
Christian Burkhardt CEO Bubu.ch / Zürich
Swiss bookbinding company with three generations of history, high quality craftsmanship.
"Pressing ahead with innovative business models" — Monocle 75 Print Run.
Alexander Zakharov + Zuzanna Gasior founders Thisispaper.com / Warsaw
Multidisciplinary design studio concentrating on the human side of design. "Blog, online shop and print magazine born to promote lasting and well-crafted design in Poland." — Monocle 78

Programma
13:30 - 14:00 Ontvangst
14:00 - 17:00 Lezingen + Business Activatie
17:00 - 18:00 Netwerkreceptie