Evenementdetails
Restitutiebeleid
Neem contact op met de organisator om een restitutie aan te vragen.
Eventbrite-kosten zijn niet restitueerbaar.
Beschrijving van het evenement
Building Bridges - Access to Online Interviews
Over dit evenement
BACKGROUND: On September 21, International Peace Day, we brought together dreamers, thinkers and doers for a brighter future. We brought worlds together of business, art, education, music, health and peace building and in the space between magic happens! Not based on how we have been doing things before, but what emerges from connection and creativity.
Interview series Building Bridges: In pre-recorded interviews of 30 minutes, inspiring bridge builders will share their perspective on what Building Bridges, Connecting Worlds means in practice. 
The interviews were recorded as part of Online Peace Month 2021 and gives a stage to men, women, and youth globally active to make positive change possible.
Featured guests, listen to:
Dr. Scilla Elworthy PhD, three times nominated for the Nobel Peace Prize for her work with the Oxford Research Group to develop effective dialogue between nuclear weapons policy-makers worldwide and their critics. Also founded Peace Direct in 2003 to fund, promote and learn from local peace-builders in conflict areas, and was adviser to Peter Gabriel, Archbishop Desmond Tutu and Sir Richard Branson in setting up 'The Elders'.
Dr. Betty Uribe, banker and author of the book Values, shares her journey in rebuilding trust after she had to flee from Colombia as a teenager and start from scratch in the USA, living her values. Her book; #Values is an international best seller and recognized as one of the top 50 Business and Leadership books written by women.
The last indigenous tribe leader in Europe Jungle Svonni, connects ancient wisdom and our current science.
Sheva Carr and Robert Browning of HeartMarth, heart ambassadors, Fryera and Pathways to peace, share how our hearts can literally build new bridges.
Young high potential Julia van Hulst wakes us up about our digital waste.
Martijn Lampert, who found the key based on research and data on overcoming polarities in the world.
Gert Olefs, the founder of World Peace 2035, reached a million people and still changed his way to connect with people. He shares what happened along the way.
Simon Doble, founder of Solar Buddy, shares why he brings solar lights in areas of darkness and energy poverty globally.
Mirian Vilela (the executive director of Earth Charter International) and Anupam Saraph (Professor and Research Project Director at the ECI Secretariat and the Center for Education for Sustainable Development at UPEACE)
Drahomíra Mandíková (Chief Corporate Affairs Officer at Asahi Europe & Internationa)
Amongst the interviews also co-initiators Asha Lalai, Nienke van Bezooijen & Daphne Laan. When you sign-up you will receive access to the interviews by email.
A very final thank you for everybody joining in, showing up, holding space, connecting and being a bridge builder! Going into fall season we offer you a chance to dive into the stories of our network of bridge builders.
Building Bridges was brought together by Daphne Laan, Nienke van Bezooijen, Carlijn Odijk, Asha Lalai & Femke Ouëndag.
If you are inspired and want to be in touch with us leave your comments on our LinkedIn page https://www.linkedin.com/company/world-peace-summit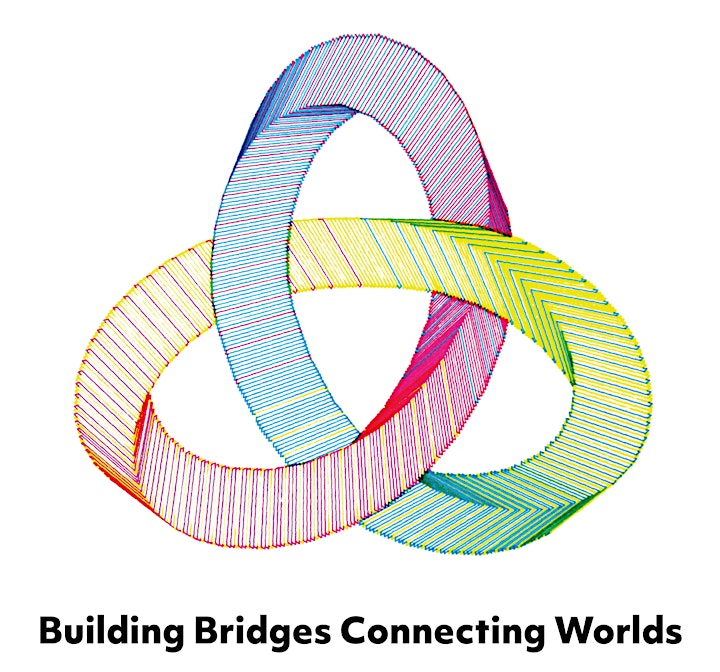 Locatie
Restitutiebeleid
Neem contact op met de organisator om een restitutie aan te vragen.
Eventbrite-kosten zijn niet restitueerbaar.
Organisator van Building Bridges - Online Interviews