Dit evenement is afgelopen.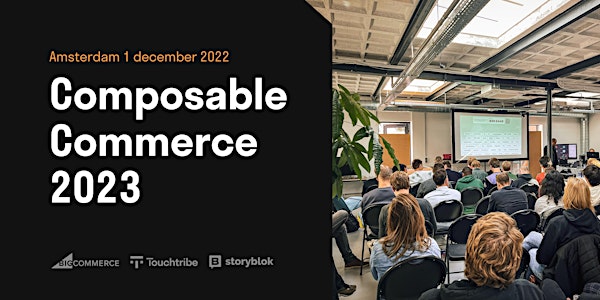 Composable commerce 2023
Embrace the composable enterprise. Find out how to adopt a composable approach with Storyblok, Bigcommerce & Touchtribe in Amsterdam.
Waar en wanneer
Locatie
Helicopterstraat 13 13 Helicopterstraat 1059 CE Amsterdam Netherlands
Kaart en routebeschrijving
Over dit evenement
Today's brands and enterprises are facing a dramatic shift in how they operate. The past, in which companies operated with a monolithic architecture where all services were hosted on the same platform, is quickly becoming a thing of the past. Companies are now transitioning towards a more modular approach with the rise of microservices and APIs. This shift provides a number of benefits including increased agility and improved scalability. While the benefits of adopting microservices are clear, transitioning to a composable architecture can be challenging.
During this event we will discuss the challenges that many companies face when attempting to migrate to a composable architecture. Speakers from innovative solution providers like Storyblok and Bigcommerce will give their vision on the current market. And we present a few cases from companies who already made a step towards a composable enterprise.
Who should attend this event:
This event focuses on e-commerce & CMS managers, digital leaders, enterprise architects founders, CEO's, CTO's and digital directors who want to modernize their digital platform.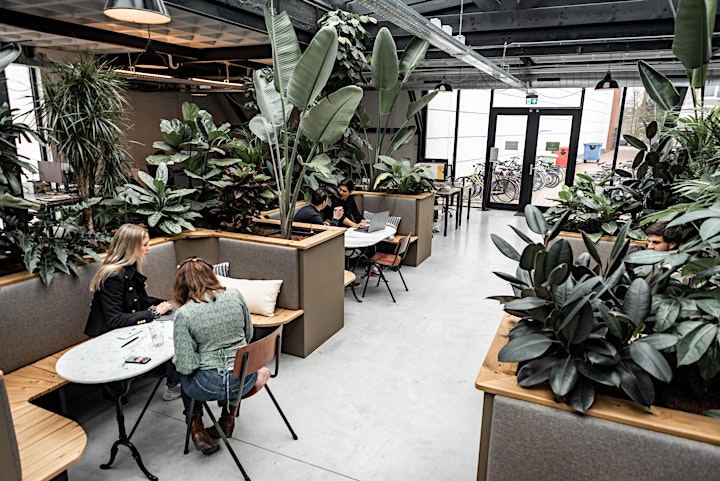 Agenda
17:00 - Doors open
17:30 - 18:30 - Food & drinks
18:30 - 18:45 - Introduction & vision on the CMS & ecommerce market Rogier de Graaf, Business Lead at Makerstreet
18:45 - 19:15 - Composable commerce: Trends for 2023 Jeroen van Meel, Country lead Benelux at Bigcommerce
19:20 - 19:40 - How to make the step to composable enterprise, Robert van Hunsel, CEO at Functional Nutrition Group
19:35 - 19:50 Short break
19:50 - 20:20 - CMS & Composable commerce: A winning combination Vladimir Bartl, Account Executive at Storyblok
20:25 - 20:55 - Timemoto: Worldwide headless e-commerce platform By Gert van Vliet & Rory de Graaf
20:55 - 21:00 - Q&A / Wrapup Touchtribe: Rogier de Graaf
21:00 - 22:00 - Afterdrinks & Networking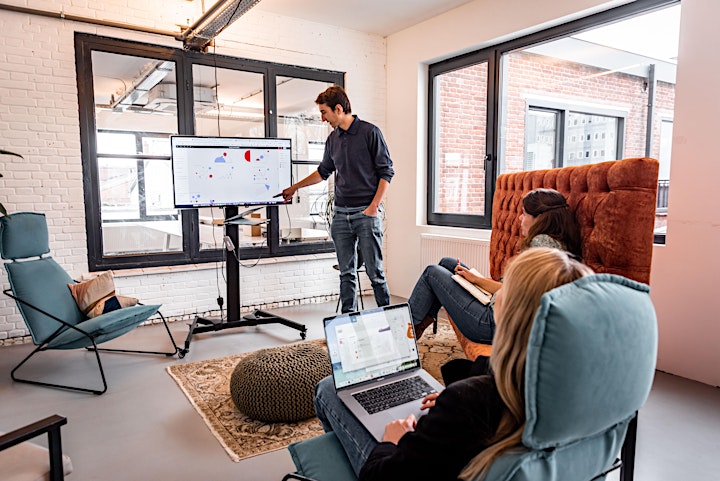 Location
This event is hosted at the Makerstreet office at Helicopterstraat 13 in Amsterdam-West. Parking is possible on the street €4,50 per hour, or park at Frans Otten stadion €2,50 per hour which is a 10 minute walk.
* Please note this event is not organised for tech vendors, digital agencies and consultancies.
Organizers: Touchtribe, Storyblok & Bigcommerce.