Evenementdetails
Locatie
Rotterdam
Van Nelleweg 1, building 10
Rotterdam
Netherlands
Beschrijving van het evenement
Beschrijving
CUSTOMER SUCCESS BREAKFAST MEET-UP
Should Customer Success have a revenue target? This is a never-ending debate in the world of Customer Success. At Sana Commerce, we chose to give revenue targets to our Customer Success Managers but… there is a twist!
Come join us to learn more about the initiatives we put in place to enable our CSMs to sell more to customers and the bold choices we made to ensure customer centricity in the process. This presentation will be given by Emilie Dubau, Manager of Customer Success & Service at Sana Commerce.
We are also looking to hire two new Customer Success Managers. If you want to learn about working at Sana Commerce in Rotterdam, and stay for our Q&A session.
Learn about Sana's upselling best practices during our Breakfast meet-up:
Date: Thursday, 22 August 2019
Time: 08:30 - 10:30
Location: Van Nelle Factory, building 10, Rotterdam
Breakfast is included!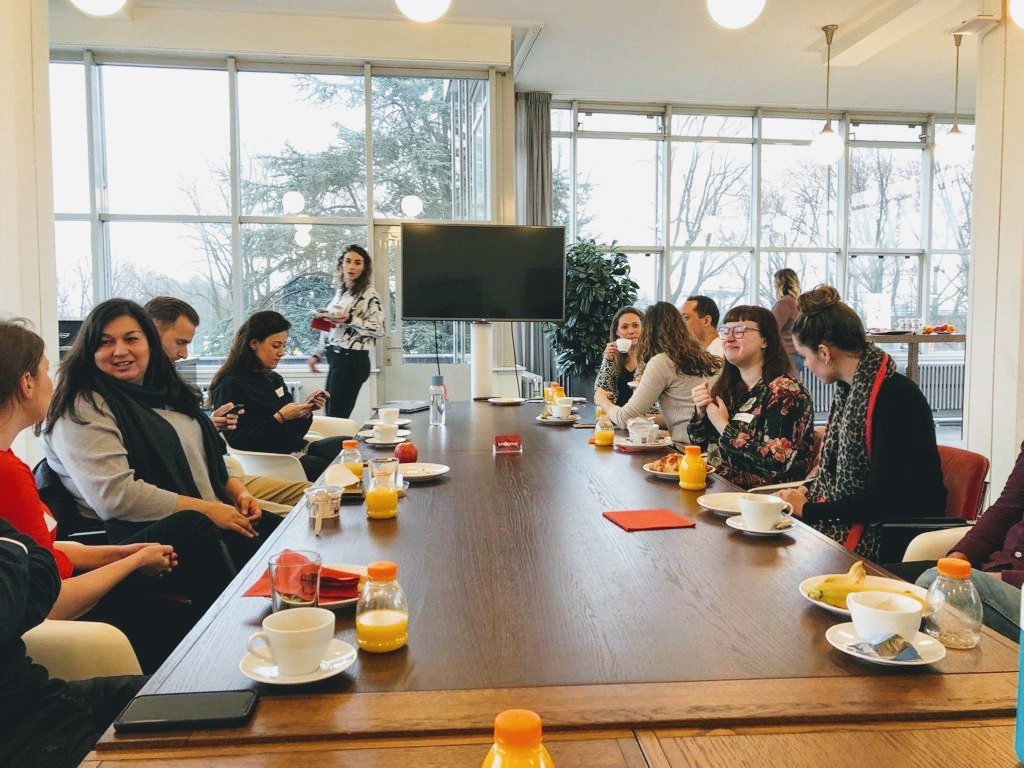 WHAT CAN YOU EXPECT?
08:30 - 09:00 Walk-in + breakfast
09:00 - 09:30 Warm welcome and presentation by Emilie Dubau (Manager Customer Success)
09:30 - 10:00 Q&A 'Upselling for Customer Success' + Networking
10:00 - 10:15 Q&A 'Working at Sana Commerce' (optional)
FOR WHO IS THIS BREAKFAST MEET-UP?
You are currently in a Customer Success, Account Management or Sales role and interested in learning more about how you can upsell to your existing customers.
If you are interested in learning more about Sana Commerce's Customer Success roles, you are more than welcome to stay for our Q&A!
It's a great meet-up even if you're not interested in learning more about Sana you'll leave with valuable knowledge.
WHAT WILL I LEARN AT THIS MEET-UP?
Why you should or shouldn't choose for a revenue target for Customer Success Managers.
What Sana's upselling best practices are.
What the role of Customer Success at Sana Commerce entails.
What it's like to work at Sana Commerce.
ABOUT Emilie Dubau
Emilie joined Sana Commerce in March 2017 to help develop Sana's newly created Customer Success team. Before this, Emilie lead the EMEA Customer Success team for mobile event app provider, DoubleDutch. Even though she's had similar roles in the past, she discovered her passion for Customer Success in 2013. Since then she's made it her mission to share her passion with fellow Customer Success professionals by creating a Customer Success community in Amsterdam in 2015 and in Rotterdam in 2017.
INTERESTED TO LEARN ABOUT UPSELLING DURING OUR BREAKFAST MEET-UP?
Click on the green 'Register now' button to receive a confirmation of your attendance at the meet-up.
----------
Interested, but not able to join due to holiday or other obligations? No problem!
Send an e-mail to Tessa Knijnenburg (Corporate Recruiter) via t.knijnenburg@sana-commerce.com and:

* We can send you the presentation.
* We can have the 'Working at Sana Commerce' Q&A over the phone.
* We can schedule a coffee date with Emilie in person.
Or you can learn about our (Senior) Customer Success roles for Dutch speakers here!

Datum en tijd
Locatie
Rotterdam
Van Nelleweg 1, building 10
Rotterdam
Netherlands