Dit evenement is afgelopen.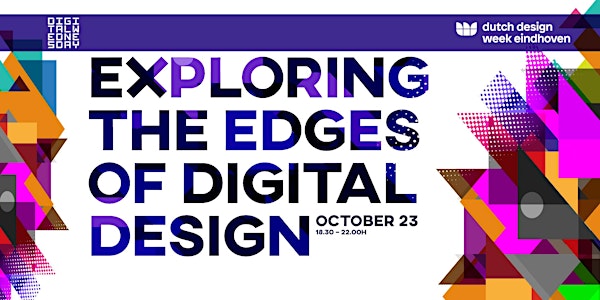 Digital Wednesday - Exploring the edges of Digital Design
Waar en wanneer
Locatie
Igluu Eindhoven 32 Lichttoren 5611 BJ Eindhoven Netherlands
Kaart en routebeschrijving
Beschrijving
Exploring the edges of Digital Design
Our annual celebration of digital design & arts showcasing the hottest and most relevant work across this creative field. During this (free!) event we discover and explore the beauty, process, craft and practice within the digital design and arts discipline. So discover, amaze, laugh, learn, inspire, talk and drink with us ;)

FEATURING ON OUR STAGE:
Daan Klaver
In a world where all e-commerce platforms are starting to look a like, Daan Klaver co-founder of 3x E-commerce Site of the Year Winner Build in Amsterdam, will show you why creativity and big ideas are more relevant than ever and how he's fighting 'e-commerce sameness'.

Amber Jae Slooten
Fashion designer, co-founder and creative director of The Fabricant, a digital fashion house. She works with the body, animation and digital fashion design. Her work questions the way in which we will fit, purchase and wear clothing in the future. Amber Jae plays with the way in which our digital identity can take shape using VR, AR and MR.
Frank Vogt
With the use of software, scripts and programmable paint, his work can be qualified (or even stigmatized) as 'digital art'. But Frank doesn't call his art 'digital', because art is - and should be - about the incredible images you create. And the emotions they leave behind. So to Frank, it's just 'Wednesday'.