Evenementgegevens
Locatie
WestCord Fashion Hotel Amsterdam
1 Hendrikje Stoffelsstraat
1058 GC Amsterdam
Netherlands
Beschrijving van het evenement
Beschrijving
"It takes a checkbook to change the world". Mother Teresa

The EBW Circles are designed to bring together a sisterhood tribe of women (and men) who are living their calling- following their purpose whether as a leader, intrapreneur or entrepreneur.
We are women who are gathering together to learn and support one another to reach our highest potential both as people in service but also as earners.

To live and earn our fullest potential it requires:
1. KNOW WHAT IS NOT WORKING:
What might be your limiting belief (and now look at that and change that to a positive- for example: I don't think I can earn enough- CHANGES TO "I am rewarded for transforming the lives of others")
2. WHAT IS A NEW BELIEF:
"This is an abundant world and money can flow to me and I've seen it happen"
Our toppic for this month is: How to Find and Secure the Right Mentor
Dresscode: Business Smart / Business Casual
Include drinks and snacks
Melissa Tolud welcomes you at the FIRST EBW2020 pre-launch event and hopes to see you there!
Ingrid Vanderveldt
Ingrid Vanderveldt (iV) is a tech entrepreneur, media personality, investor and philanthropist. She is the Founder and Chairman of Empowering a Billion Women by 2020 (EBW2020), MintHER™ (The Engine Powering a Billion Women by 2020) and Vanderveldt Global Investments. iV also heads the $100M IV Credit Fund and The IV Club (by invitation only for fast growth women led businesses on track to generate $100M plus with a global impact). Previously, she was the first Entrepreneur-in-Residence ("EIR") for Dell Inc. where she oversaw entrepreneurial initiatives worldwide helping to build a $250 million business segment and founded the $125M Dell Innovators Credit Fund, Dell Founders Club, and the Dell Center for Entrepreneurs during her 3-year term.
iV sits on the 2nd United Nations Foundation's Global Entrepreneurs Council, is founding organizer of the GLASS Forum (Global Leadership & Sustainable Success), and co-founder of The Billionaire Girls Club. She also created and hosted CNBC's first original primetime series, "American Made," reaching over 1M viewers around the globe and serves on the Advisory boards of Springboard Enterprises, Current Motor, and is a Dell Women's Entrepreneur Network (DWEN) Member.
iV has been featured on outlets including NBC, CNBC, FOX, ABC, USA Today, The Wall Street Journal, Forbes, Bloomberg, CNN Money, Fortune Magazine, Fast Company, Inc Magazine and Entrepreneur Magazine. She holds a Masters in Architecture at the Savannah College of Art & Design and an MBA in Entrepreneurship from UT at Austin.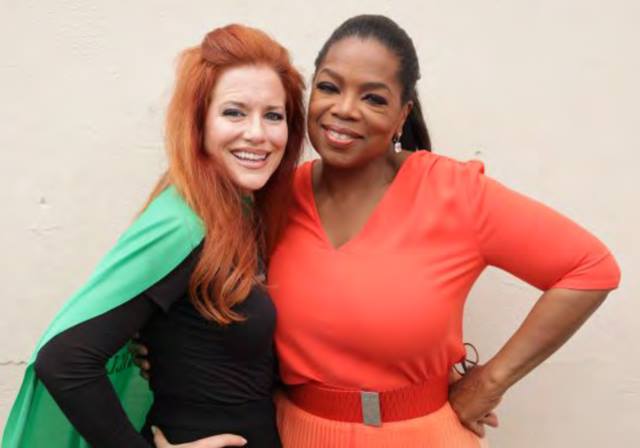 For more information please visit our website http://ebw2020.com
P.S. NO REFUNDS
Datum en tijd
Locatie
WestCord Fashion Hotel Amsterdam
1 Hendrikje Stoffelsstraat
1058 GC Amsterdam
Netherlands
Beleid voor refunds