Dit evenement is afgelopen.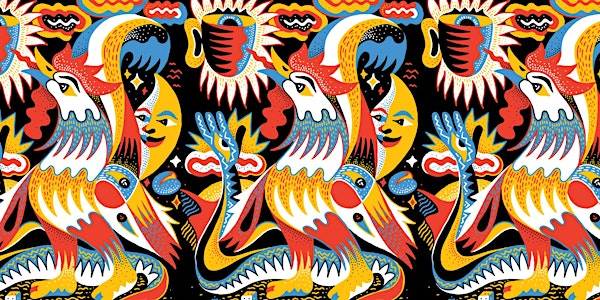 Elektro Leutski
Elektro Leutski
Waar en wanneer
Locatie
Bar Bolsjewiek 20 Europalaan 3526 KS Utrecht Netherlands
Kaart en routebeschrijving
Beleid voor refunds
Neem contact op met de organisator om een restitutie aan te vragen.
Eventbrite-kosten zijn niet restitueerbaar.
Over dit evenement
Zaal open: 19:00
Aanvang: 20:00
Locatie: Bar Bolsjewiek / Europalaan 20 / 3526 KS / Utrecht
…………………………………………………
Koffie Leute en Bar Bolsjewiek slaan de handen deze avond in één voor een mega eclectisch elektrische dansavond! Verwacht experimentele live acts en schurende dj's, die allen deze zomeravond tot dampende temperaturen zullen brengen. To make this event international we switch to English...
………………………………………………..
PROGRAMMA
20:00 Holzkohle (Live)
Holzkohle plays ambient drone. Which is basically constant heavy low notes that can touch your soul, with higher and lighter bleeps and bloops to which you can relax. These improvised ambient drones are influenced by the louder drone artist like sun 0))) and Boris but also by downtempo artist like Christian Löffler and Nicolas Jaar.
21:00 Onegg (Live)
This onegg twin exists out of keyboard player Marysia and beatmaker Ewa. Together they make very danceable harmonic electronic music with analogue synthesizers.
23:00 Elisa Batti (DJ-Set)
Elisa Batti is an electronic musician, producer and DJ based in Amsterdam.
Her activity is diversified between a spectrum of different projects, all of them though, connected through one red line: electronic music.