Evenementdetails
Locatie
De Tropen café en restaurant
Mauritskade 64
1092 AD Amsterdam
Netherlands
Beschrijving van het evenement
Beschrijving
Every second Thursday of the month, we organize lectures around the 17 Sustainable Development Goals of the United Nations. Our guest speakers are academic experts and entrepreneurs working in the field of the SDGs. They discuss root causes, challenges, relevant theories and important stakeholders. But foremost, they talk about the role of innovation and entrepreneurship, if we want to reach the goals by 2030.
So join us, go back to school and immerse yourself in knowledge for sustainability!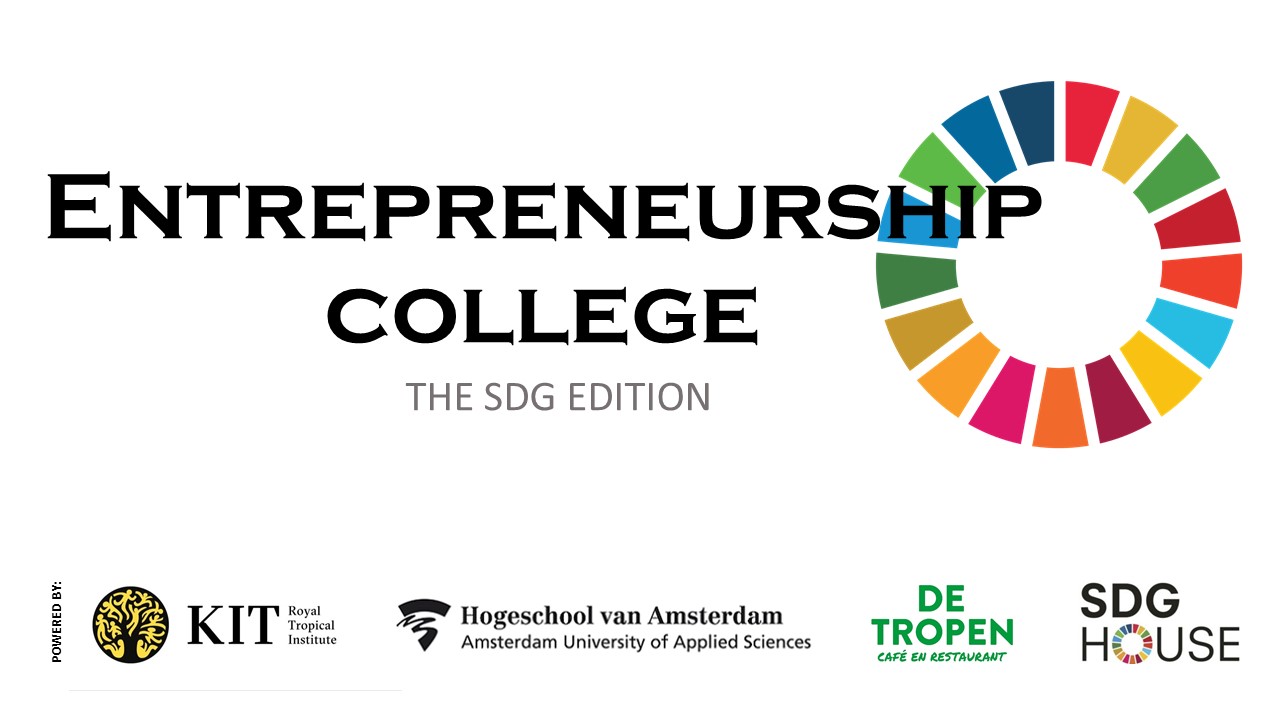 SDG 10: REDUCED INEQUALITIES
Income inequality is on the rise—the richest 10 percent have up to 40 percent of global income whereas the poorest 10 percent earn only between 2 to 7 percent. If we take into account population growth inequality in developing countries, inequality has increased by 11 percent.
Income inequality has increased in nearly everywhere in recent decades, but at different speeds. It's lowest in Europe and highest in the Middle East.
These widening disparities require sound policies to empower lower income earners, and promote economic inclusion of all regardless of sex, race or ethnicity.
Income inequality requires global solutions. This involves improving the regulation and monitoring of financial markets and institutions, encouraging development assistance and foreign direct investment to regions where the need is greatest. Facilitating the safe migration and mobility of people is also key to bridging the widening divide.
Our Academic guest speaker Courtney Vegelin has her Ph.D. in Political Science from the University of Amsterdam. She has taught extensively in International Relations and International Development Studies, and is the director of the Master and Research Master programs in International Development Studies at the UvA, where she is also part of the Governance and Inclusive Development (GID) research program and the Center for Sustainable Development Studies. In addition, she is the managing editor for the journal International Environmental Agreements: Politics, Law and Economics. Her research interests include exploring the multi-scalar, multi-stakeholder, and relational contexts in which social inclusion and political agency is facilitated or denied and how such phenomena can be interpreted through global agreements such as the Sustainable Development Goals (SDGs), and has published on the Sustainable Development Goals and on the future of International Development Studies. Her main passion, however, is teaching, sharing new ideas and knowledge from within the field of International Development to students, engaging with students' own knowledge and experience, and helping to build a global community in the classroom.
Our second guest speaker Ernesto Spruyt is the founder of Tunga, helping companies meeting their software development needs. He is an entrepreneurial executive & experienced business coach specialized in startup management, (social) entrepreneurship and international business development.
PROGRAMME
17.15 – 17.30 Entrance in De Tropen (doors close 17.30 sharp)

17.30 – 19.00 Lecture and Q&A

19.00 – 20.00 Happy Hour: drinks, networking and exchange of ideas :)
TICKETS
After registration, the lectures are freely accessible.
CAN'T MAKE IT AFTER ALL?
Since the event is sold-out every month, a quick note for those who are unable to join us after all. Please cancel your Eventbrite order, so someone else gets the opportunity to take your place. Just go to "your tickets" on the website and click "cancel order". Thanks!
ROUTE
You can access De Tropen by two entrances: at Mauritskade 64 and through the terrace at the Oosterpark. The lecture takes place in the Subtropen, a room adjacent to the café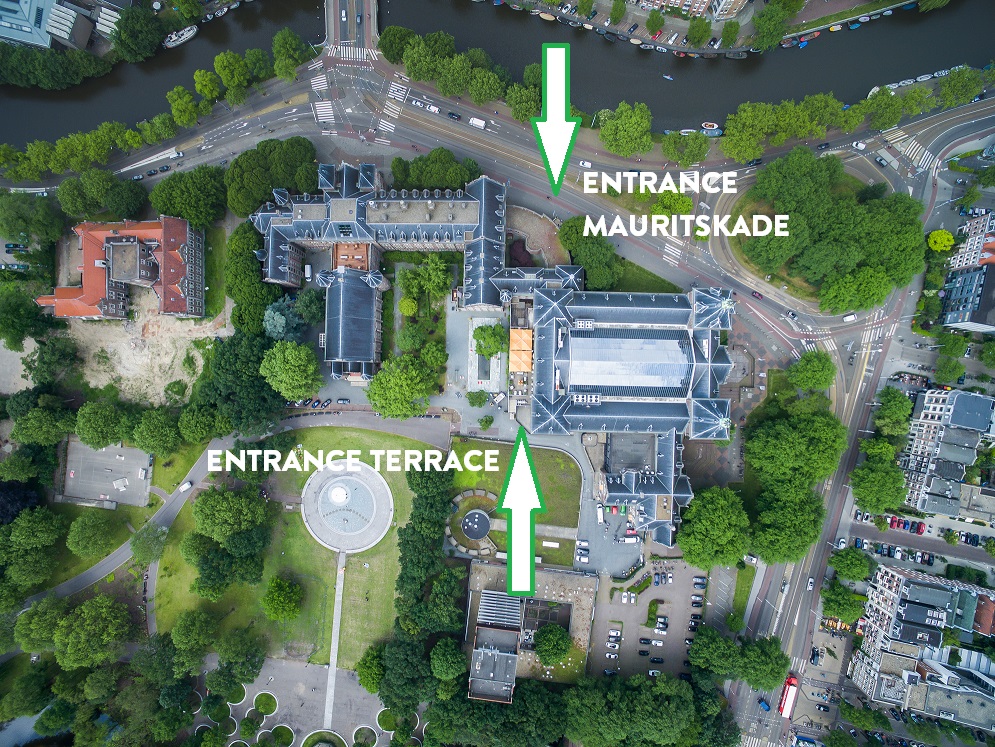 Entrepreneurship College - The SDG Edition is powered by KIT Royal Tropical Institute, HvA - Hogeschool van Amsterdam, De Tropen café-restaurant and the SDG House. The SDG House is a place where innovators share knowledge and work together, offering office space to 50+ entrepreneurs, organisations and NGO's that work on achieving the SDGs.
Datum en tijd
Locatie
De Tropen café en restaurant
Mauritskade 64
1092 AD Amsterdam
Netherlands